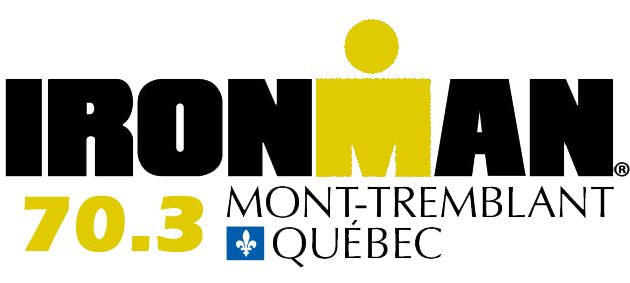 Race report by Chris Kaminaris
Pre-Race Thoughts
This was a tough event to get ready for as my son had a major injury playing hockey that required surgery, so the last 5 weeks the training was a bit sporadic as we focused on getting him through the process and into physical therapy.
Swim
I'm not a fast swimmer by any means, definitely need to get some coaching on my stroke before my next event this year and then work on it over the winter. Had a swim of 43 minutes sighting was good since my overall swim was 1.26 miles, the lake is set between a beautiful backdrop of mountains. The big shock was the water temp being 66 at the start and gets colder as you take a right at the first buoy and get closer to the water running off from the mountains. Link to the Garmin data for my swim
What would I do differently?
Get some coaching, sighting was really good given I only did one open water swim before this event.
Bike
Bike route was awesome, a lot of room to maneuver as the organization shut down one side of the highway and had the roads paved last year, so it makes for a very smooth ride. The scenery is awesome and the up-and-down does a take a toll as there are relatively few flat sections. The last hill is a beast and goes on for what seems forever, I had 12-25 gearing, but when I come back I'll probably go 12-28 (at least) as it does do a number on your legs…
I felt fine during the whole bike ride. The only issue I had was going over one of the last climbs my chain popped off and I was lucky enough to be able to unclip and get a leg on the ground before toppling over. Link to the Garmin data for my ride
What would I do differently?
I only got one really good hilly climb of 60 miles before the event, so I definitely need to do more riding
Run
Given the lack of training, I just choose a HR range to stay in and not push myself too much. The beginning and end of the run go through some hilly sections, and the middle is on a flat path next to the waterway and through a trail which makes for a pleasant run. This is the first time in a long time that I didn't have any IT band or hamstring issues and was able to run the majority of the course. My quads started to hurt a bit from the up-and-down in the beginning but I thought of my son and what pain he has with his quad, and knowing my pain was nothing compared to his, really helped me push past the initial discomfort
I thought that I was the only NEMS member here in Tremblant with everybody else either in Nashua or Syracuse but at the turn around I saw a NEMS uniform which caught me off guard. It turned out to be Jean Hebert who recently moved to NH from Canada, so we talked a bit after the race. Link to the Garmin data from my run
What would I do differently?
More running.
What limited my ability to perform faster?
• I've spent the last year and half building up endurance for these races. Now I'll be focusing on keeping the endurance and doing more speed work to get my times down, goal is to break 6 hours as Rev 3 Maine in August and I know I can do it.
• Although temperature-wise it was pretty good at around 70, the humidity was in the upper 80%/lower 90% throughout the day.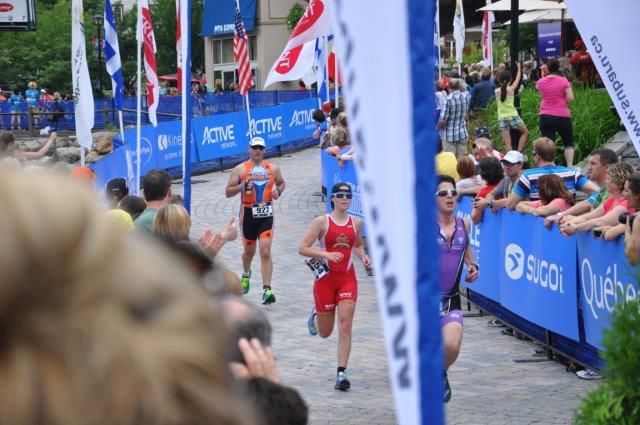 Post-Race Thoughts
AWESOME, I was planning on doing IMLP next year, but my entire family really like Mont-Tremblant so it looks like I will do the full here next August.
One cool thing that happened as we were eating lunch after the race and the last finisher was coming down the shoot, everybody sitting outside stood up and gave her a standing ovation, It was really awesome to see this and the race organizers giving the athletes the time to finish the course rather than picking people up as some other races have done it the past