Potential sponsors view our Sponsor Opportunites.
Gold Sponsors
---
Apple Therapy Services
Bringing you back to your life.
At Apple Therapy, our comprehensive orthopedic treatment and rehabilitation services bring our patients back to the work, the play, and the lives they love. Our goal is to do so through ethical and individualized therapy, that produces results in the fastest, most efficient way possible.
Our rehabilitation professionals begin your treatment at Apple Therapy by listening carefully to you about your symptoms, lifestyle, and goals. An individualized plan is developed, that will bring you back to your life and keep you there!
Member Benefits:
20% off cash-based services including Graston Technique, Active Release Technique (ART), Trigger Point Dry Needling
20% Running Gait Analysis
Fast track scheduling at any location
---
Peak Triathlon Coaching

www.PeakTriCoaching.com
Info@PeakTriCoaching.com
(978) 337-6717
Ready to take your triathlon training to the next level?
USA Triathlon and USA Swimming certified Coach Colin Cook will use his goal oriented and positive attitude coaching style to help you fulfill all your multisport dreams. Colin specializes in providing detailed, personal, and fully customized triathlon coaching at very affordable prices. Whether you need help preparing for your first sprint triathlon or want to qualify for the Ironman world champions in Hawaii, Colin will help you get there.
Member Benefits:
Access to USAT Coach Sponsor Discounts
Discounts on Testing Services
---
UnTapped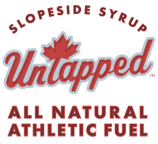 UnTapped.cc
hello@untapped.cc
(802) 222-0440
Organic/Natural Energy Source
The story of UnTapped began both on a bike and a pair of skis. UnTapped Maple founders, professional cyclist Ted King and the Cochran family of professional alpine skiers, naturally gravitated to the organic simplicity of maple syrup. Not for any gimmick or flashy advertising, not because of the work chemists were doing to alter something that is already just right, but simply because maple syrup truly worked for their energy needs. With their collective understanding of the natural, viable energy of maple syrup, they started UnTapped in late 2013.
Pure maple syrup is produced simply by removing water from maple sap, leaving behind the liquid gold that we know and love. This lack of heavy processing leaves a multitude of benefits in the syrup that one finds lacking from other sweeteners and gels. Which is precisely why those gels are artificially sweetened, flavored, and supplemented, whereas UnTapped remains pure.
Member Benefits:
30% Discount on orders over $125.
---
Symmetry Pilates Center

www.SymmetryPilatesCenter.com
info@symmetrypilatescenter.com
(603) 657-9094
Map
For the athlete in everyone.
Symmetry Pilates Center offers high-quality personalized fitness training in STOTT PILATES and TRX strength training for all ability levels. Training with Symmetry Pilates Center means having access to New Hampshires only STOTT PILATES Lead Instructor Trainer, physical therapist, and one of only 7 Rehab ITs in the U.S.
Member Benefits:
Discounted rates on packages
Discount on one 55 minute session for postural analysis and movement assessment tests as well as exercise prescription to balance any weaknesses found
---
Allyssa Bedard, LMT
www.amtamembers.com/allyssabedard
www.facebook.com/allyssabedardlmt<
(603) 321-6387
Map
Massage Therapy
Allyssa Bedard has been practicing massage therapy since 2001. She became certified in orthopedic massage in 2010. Orthopedic massage involves therapeutic assessment, treatment of soft tissue injuries to eliminate pain through a variety of techniques, and recommendations for self-care that will produce pain-free movements and optimal performance. Part of the training involved working with elite athletes at the St. Pete's Beach Ironman in Florida which has expanded her knowledge of working with athletes. She has been successful in treating sports related injuries and enhancing athletic performance in a variety of sports, including running, biking, and golfing.
---
Fortitude
---
Silver Sponsors
---
Goodale's Bike Shop

www.GoodalesBikeShop.com
Nashua (603) 882-2111
Hooksett (603) 644-2111
Concord (603) 225-5111
Nashua • Hooksett • Concord
Member Benefits:
10% discount on non-sale parts and accessories
---
Bronze Sponsors
---
Power Meter City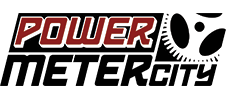 www.powermetercity.com
sales@powermetercity.com
(800) 208-1395
Your Power Meter Specialists
At Power Meter City, we focus on ONE area ONLY: Power Meters. Our singular focus means we can offer you the best possible value, selection, advice, and support!
Member Benefits:
NEMS Members get an instant 20% discount on all items excluding Garmin.
---
The Athletic Way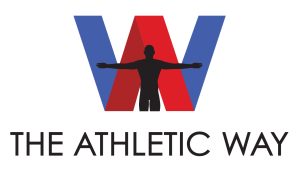 www.theathleticway.com
kyle@theathleticway.com
If you have a body, you are an athlete!
The Athletic Way was developed for one reason, to help people upgrade their lives by achieving the athletic, high performing and good looking body they once had or have always wanted.
Member Benefits:
NEMS Members get a Free Week of training with their first session.
---
Winning Swimming

www.WinningSwimming.com
Carolanne@WinningSwimming.com
(603) 429-0061
Map
Private Swim Coaching, Filming, and Analysis
Winning Swimming specializes in one-on-one instruction for beginner to expert swimmers who want to learn effortless swimming. Carolanne Caron, Head Coach, is a USA Swimming certified coach who has been swimming and helping others learn to swim for most of her life. Whether you are new to swimming and want to complete your first triathlon with confidence or are experienced and want to improve your competition times and have your stroke analyzed, we can help.
---
The Velo Resource

www.TheVeloResource.com
Jack@TheVeloResource.com
(603) 759-1828
Map
fuel for your passion
Bicycle Maintenance, Building and Fitting. Sales of Carbon Frames and Wheel Sets, Components and Accessories.
---
Become a Sponsor
Your Company Name
Your logo could be here.
www.yoursite.com
you@yoursite.com
(123) 456-7890
Map
A description of your products or services could be here.
Member Benefits:
Member only discount on services
Member only discount on products