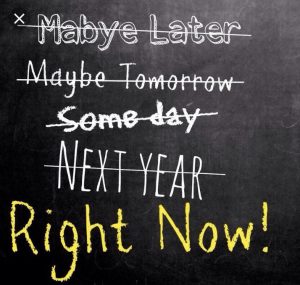 When it comes to picking new goals or races you hear people say "I've always wanted to", "That looks really interesting",  "I will some day" or "It's on my list" and in the meantime they stick with the same formats or the same races they always do because that is what they are most comfortable with. But as we sit here in mid-April looking to finalize our race schedules for the year, why not choose now to do something that may be a stretch or may be totally out of your comfort zone? What are you waiting for? Because if you are waiting for perfect, well, you know the saying….
Below are some local multisport races with a twist that provide a great opportunity for you to try something new, add some spice to your season, and see what you are made of!
Rough Patch Off Road Triathlon – Voluntown, CT, June 23rd, 2019
This race is brought to you by "On Your Left Racing" which is a brand new local racing company in their very first year which could be an adventure in and of itself! You have two choices for this event. You can either Swim 800yds, Mountain Bike 8.2miles, and Trail Run 3.8 Miles OR you can Canoe/Kayak/Paddleboard 1.3miles, Mountain Bike 8.2Miles, and Trail Run 3.8miles. There are also kids divisions so you can make it a family race! https://onyourleftracing.com/rough-patch-off-road-triathlon/
XTERRA French River – Oxford, MA, July 13th, 2019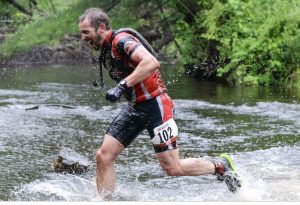 Xterra offers traditional swim-bike-run races (Sprint: 1/4mile swim, 9mile mountain bike, 3.5mile trail run OR 1/2 mile swim, 12 mile mountain bike, 5.5mile trail run) and they also offer a Duathlon (1.5mile trail run, 12mile mountain bike, 5.5mile trail run) and this race is held on the US Army Corp of Engineers property of Hodges Village Dam which includes a river crossing on the run course! There are relay options available as well for the triathlon distances. https://www.xterraplanet.com/frenchriver
Odyssey Swim Run – Boston, MA, Saturday, July 13th, 2019 / Casco Bay, ME,  August 11th, 2019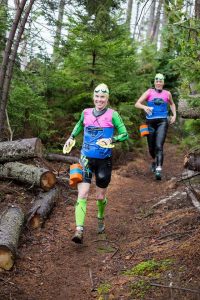 Simply put…..Swim to one island and run across it. Then swim to the next island, and run across. And so on. You need to run in what you swim in and swim in what you run in. So yes, running in a wetsuit carrying your goggles and swim cap and swimming in your sneakers. The name of this sport is Otillo (island to island in Sweedish). You can either race solo or with a teammate. The cool thing about this race is that it is a growing sport internationally and they do hold a World Championship Race every year in Sweden (the birthplace of Otillo) and you can qualify for it in either of these races. You are allowed to use swim aids such as pull buoys, hand paddles, and even swim fins so long as you carry them with you at all times (You must finish with which you started). https://www.odysseyswimrun.com/
Gut Check Adventure Triathlon – Brewster, MA, Saturday, October 19th, 2019
For the past 5 years this event was known as an incredibly difficult Sprint Triathlon but they are changing up the format this year to be a point-to-point adventure race consisting of trail running, road cycling, water crossing (surfboard or paddle board), and some sort of think-on-the-fly orienteering that requires a compass and map. They say the race should take 1-2 hours and there are multiple categories such as solo, two-person, +two person teams.  They don't give you a course preview until shortly before the race itself and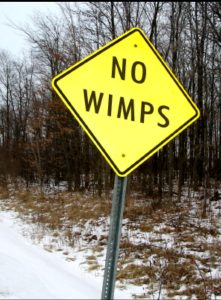 they state that training for this as if you would train for an Olympic Distance Triathlon would be sufficient. http://www.gutchecktriathlon.com/
This is of course just a small sampling of what you can find for local adventure races as there are others such as Millyard Bike Paddle Run (http://www.millyardbpr.com) and Sea To Summit (although Sea to Summit is already sold out this year and does require you to qualify via an Ironman finish under a certain time) so if adventure racing is on your list of things to try definitely do some looking around to see what else it out there.
But the purpose of this month's blog is to challenge you to challenge yourself with something new and different. It can be said that triathletes tend to be perfectionists, so why not do something that may require you to rent a mountain bike or a paddle board and see what you've got!