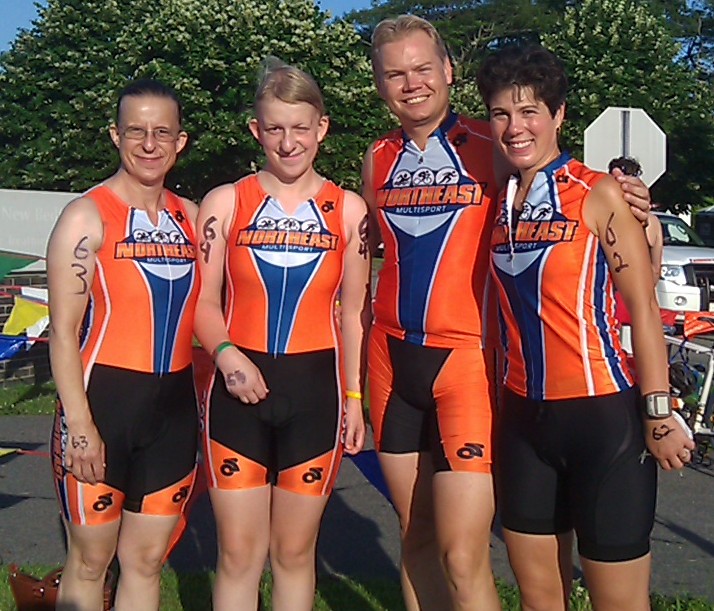 CarolAnn Caron, Nicole Caron, Jan Andersson and Kara Andersson took on the challenge of the Whaling City Triathlon at New Bedford, MA on the warm morning of July 30th.
The swim started on the bay of Fort Taber Park followed by with a short run to transition area to T1. The bike course was a double loop figure 8 with some technical turns and windy conditions, forcing hard work on the way out in each direction, but a nice tailwind on each way back. The scenic run went out of the park, out to the pier where it turned back into a Fort Taber Park. The warm conditions made the run extra tough on all.
All 4 members of NEMS had a great race! Kara Andersson placed 2nd in her AG by setting the fastest bike split of the day in her AG.
Congratulations of all NEMS racers!!!  Here is a picture of Kara on the podium!