Although not everyone could make it due to the snowy weather, which was a bummer, the 4th Annual NEMS Indoor Time Trial went off smoothly thanks to the Goodale's Bike Shop staff and NorthEast MultiSport members who volunteered.  The new 'race course' was a challenge, especially that last gnarly climb to the finish!
Congrats to NEMS members Lucas Pozzetta and Stacy Sweetser for winning the event with times of 16:19 and 20:24, respectively.  We had a lot of people put in some really great efforts.
Here is a link to the overall results: 2015 Results
Winners in all Age-Groups won prizes from this year's sponsors:  Shimano, Profile Design, Mavic, Continental, and Tifosi.
In addition to great competition, over $430 was raised for Claire Cloutier, the local race director who is battling a brain tumor.
Thanks again to everyone who volunteered and participated.  We'll see you again next year. Hopefully, Mother Nature will be kinder to us then!
We would like to formally announce the Blue Steel Triathlon Club based out of Manchester, will be merging with NorthEast MultiSport. Most of the Blue Steel members are close to the Nashua area, this will work out quite well for their members.  With this increase of membership, the more beneficial the club should be to its members as it increases the likelihood of meeting people of similar paces for training, racing, and other triathlon related events.
Welcome aboard!
Colin once again qualified for the Ironman World Championships in Kona Hawaii! He did PR'd by about 10 minutes given the toughest conditions yet.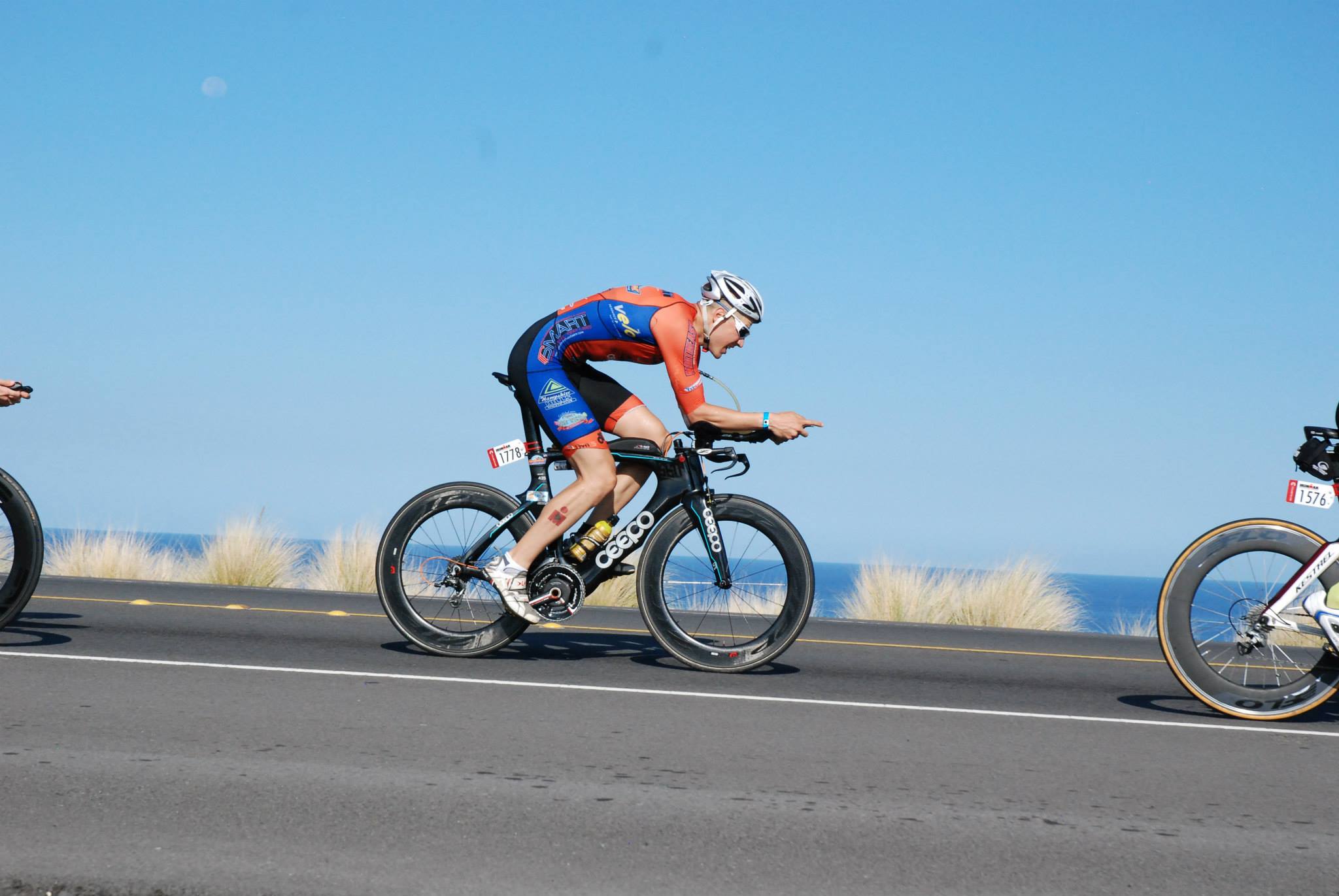 Time: 9:27:41
Rankings:
123rd Overall including the Pros
79th Overall Age Grouper
11th American Overall Age Grouper
22nd in my Age Group (M30-34)
3rd American in my Age Group
For more info, read Colin's blog post
Cold, wet, warm, dry, sunny, shady, humid are just a few words to describe the amazing day that several NEMS members had up in Mont Tremblant at the 2014 Ironman North America Championship. Several athletes were competing in their first Ironman, while others competed with vigor and determination to set a new PR, while Zuzka placed 4th in her age group, 13th female overall!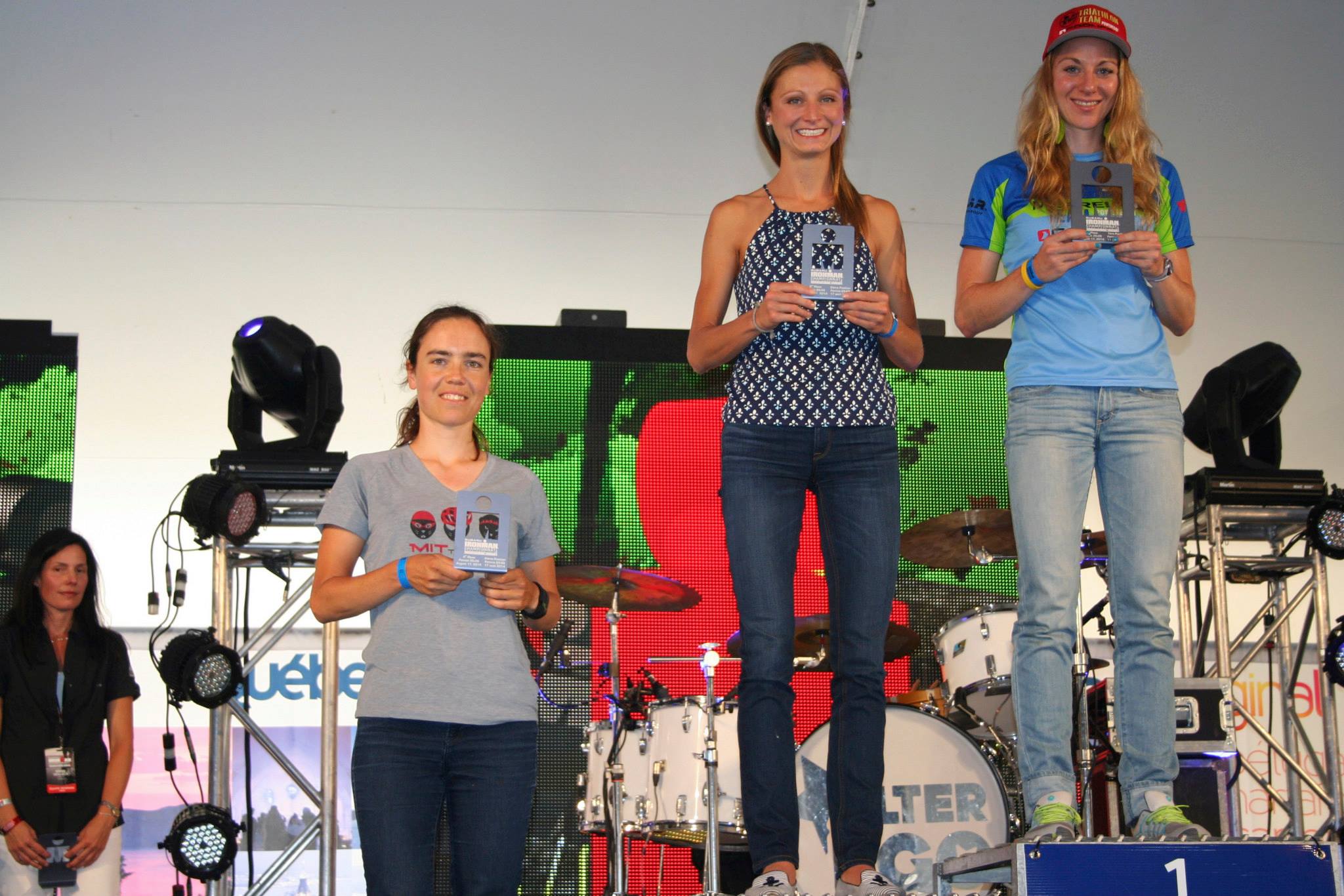 Zuzka's 4th place win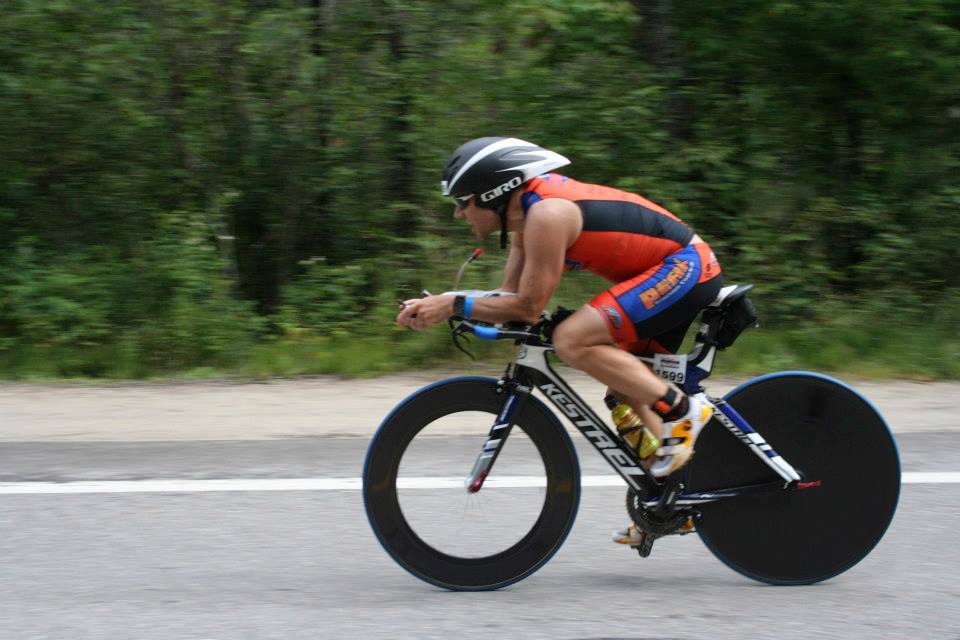 Trent powering on the bike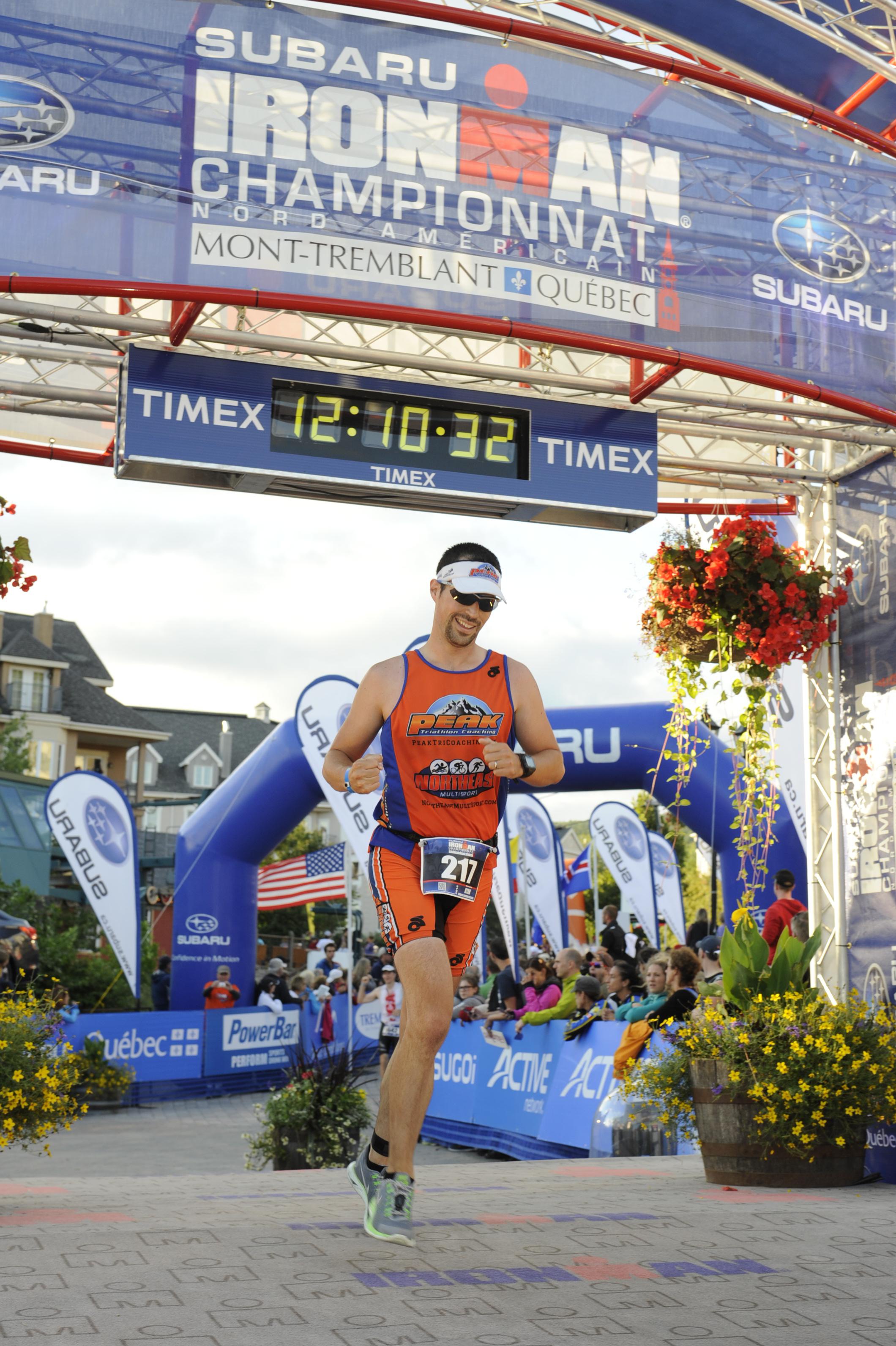 Ryan finishing his first Ironman
A hard, long, but incredibly fun weekend was had for all in beautiful Mont Tremblant Canada. Being able to swim, bike and run the course was a huge benefit to help pacing the Ironman, especially the steep Casino road!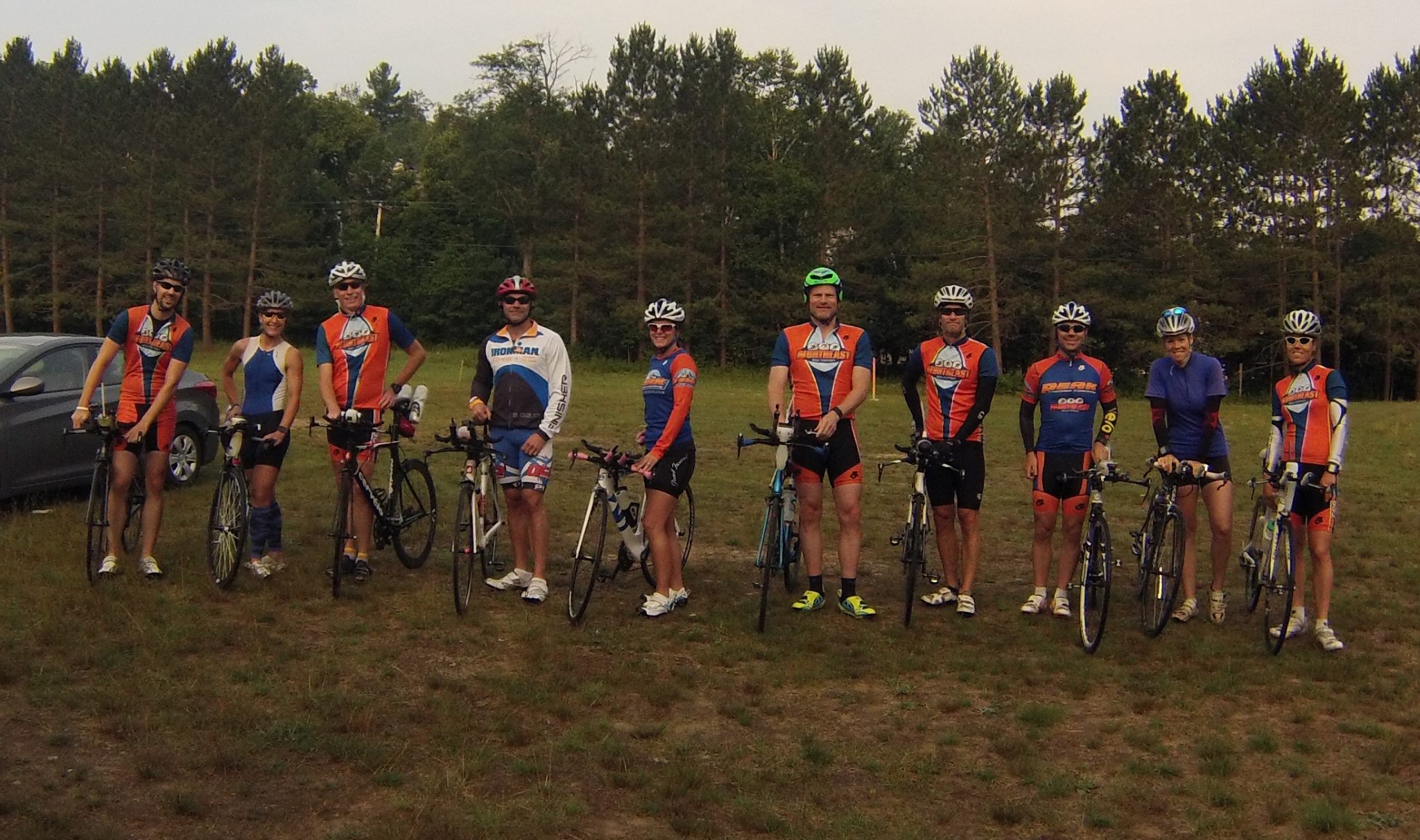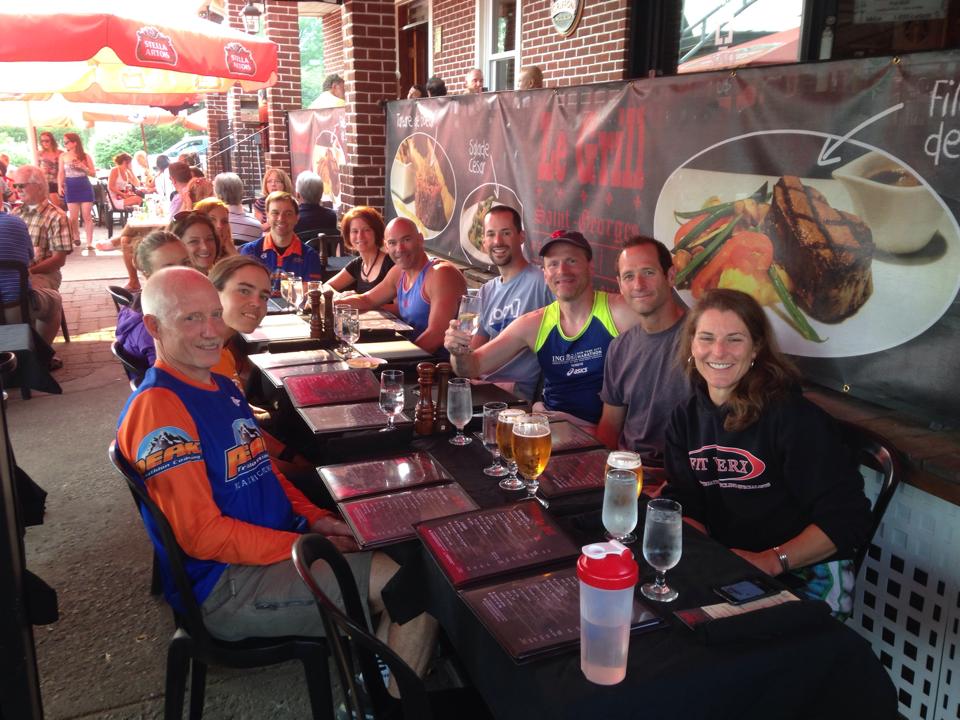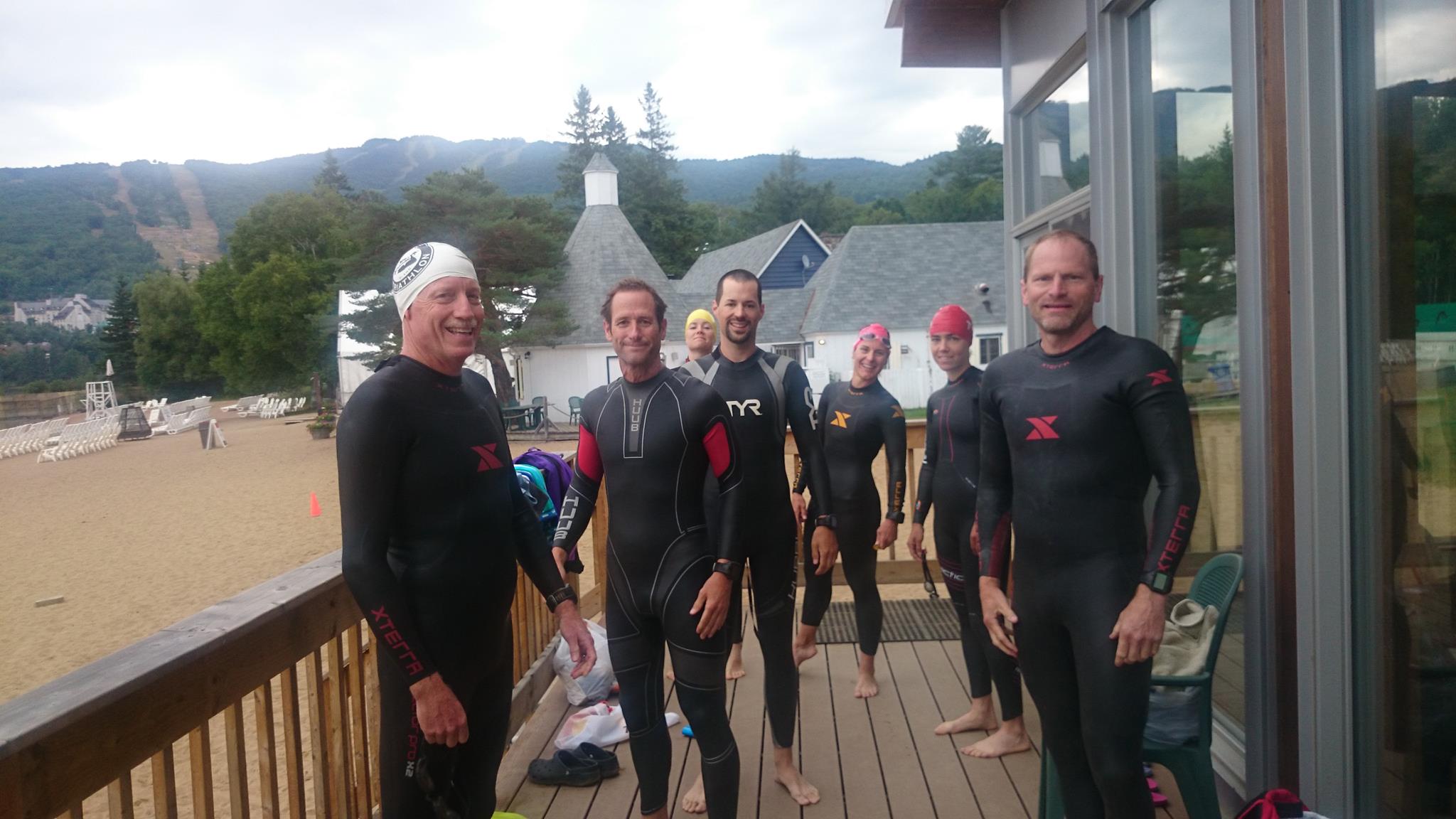 Over 20 team members attended this year's 2014 Lake Placid training camp in preparation for the 2014 Lake Placid Ironman. Everybody had a great time, especially eating at one of the last remaining Howard Johnson's.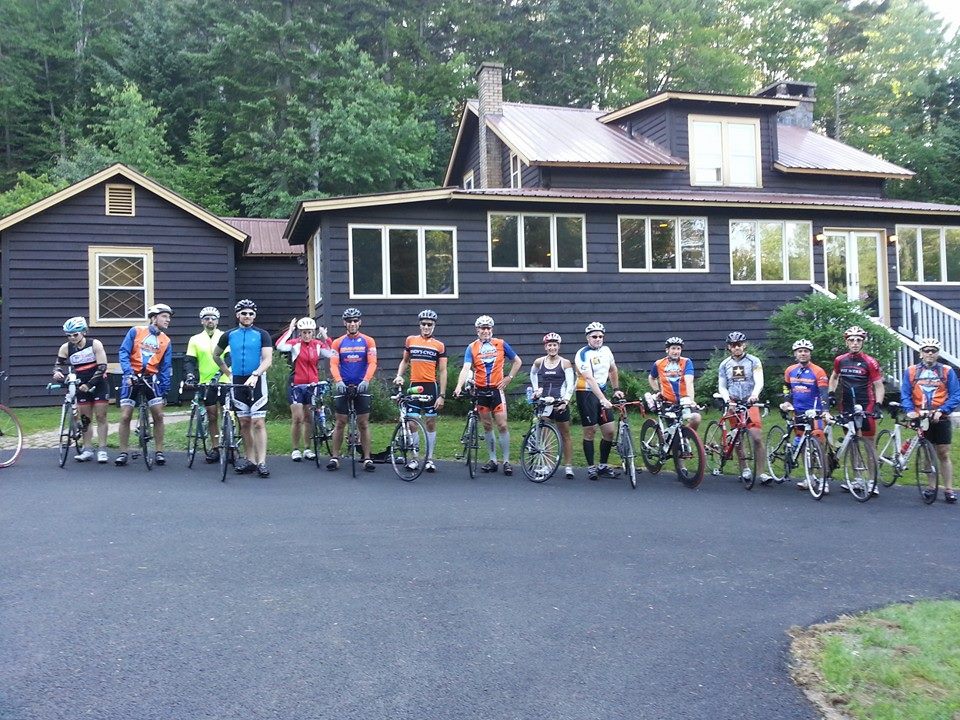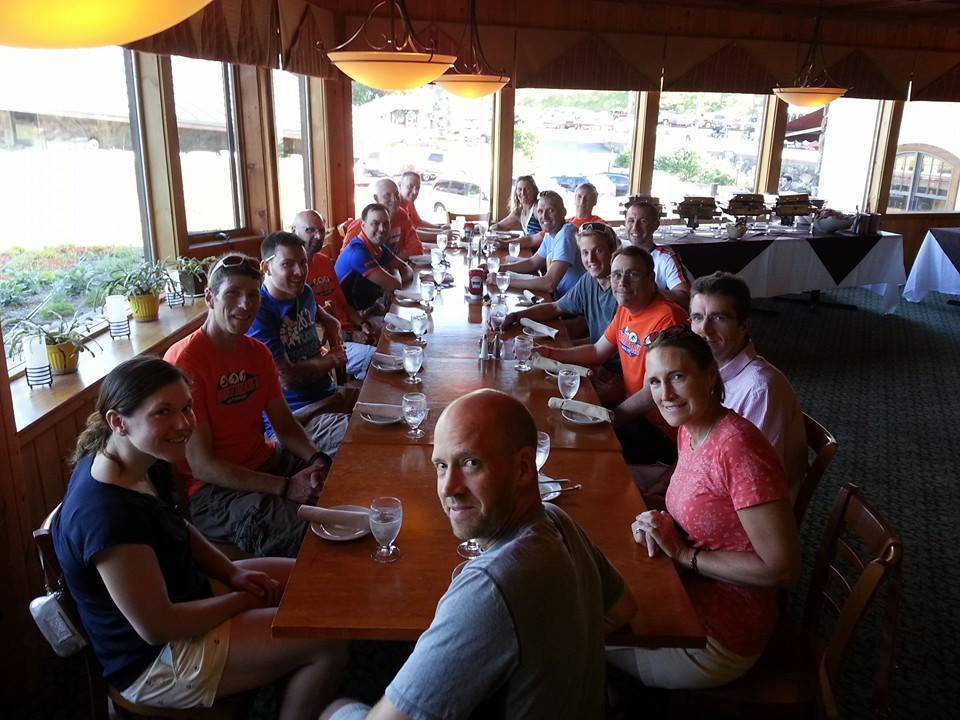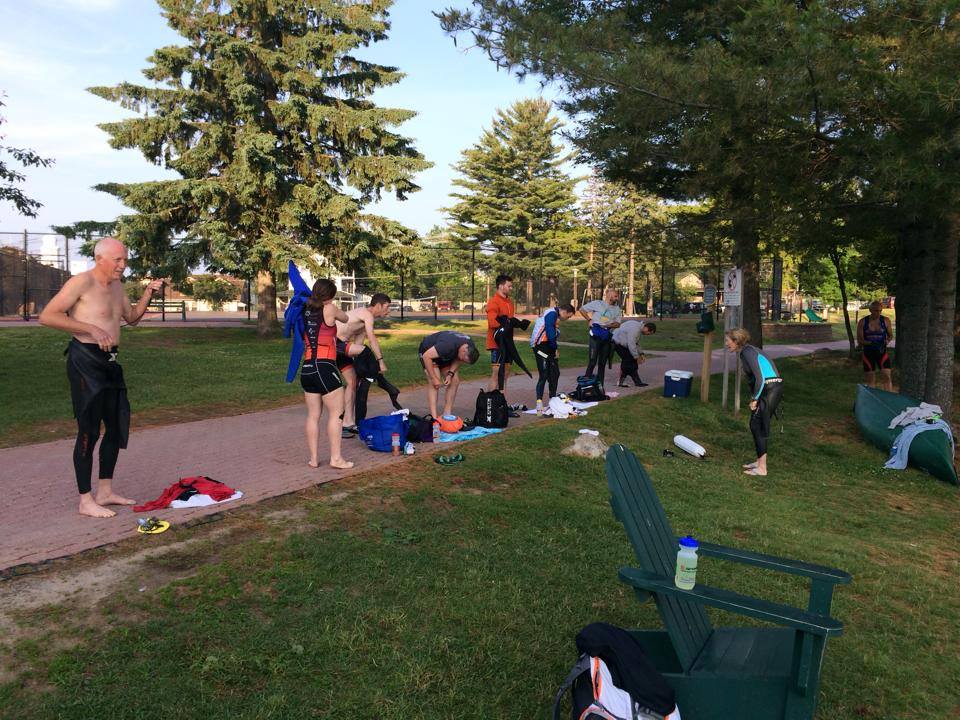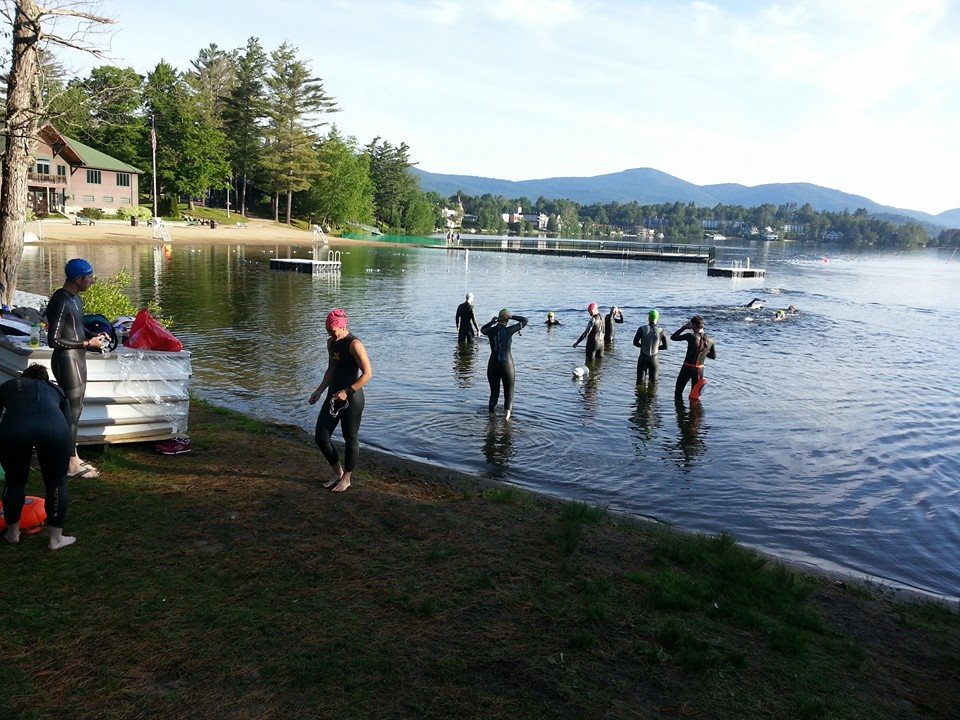 Within two weeks, we've had over 35 members compete in 5 races! With a great showing at Rev3 Quassy, to the Raid Rockingham, White Mountain Half, USAT Long-Course National Championship, and finishing strong with the local Greater Nashua Y Tri. Several members grabbed podium finishes, had personal bests, and lots of great first time efforts.
Rev3 Quassy
Olympic and Half Ironman races down in Lake Quassapaug in Middlebury, Connecticut.
Greater Nashua Y Tri
A beautiful day in Merrimack NH.  Cool water, rolling hills and smooth pavement helped everybody have a great time at Camp Sargent.
NEMS President Colin Cook started his season off very well by winning the 30-34 age group at the Captain Morgan's St. Croix 70.3 on May 4th.  Cook was 3rd coming out of the water, 6th coming in off on the bike, and then had a very strong run which included a sub 6 minute final mile to out sprint the 2nd place finisher in his age group. Colin took both his IM World Championship (Kona) and 70.3 World Championships (Mont Tremblant) so he will be competing in those later this season.  Here is a link to some video's Colin and his wife took:
Awesome job Colin!!!!
For the 3rd year in a row, Goodale's Bike Shop in Nashua, NH was the stage for the NorthEast MultiSport Indoor Time Trial. This event gives riders a chance to test out their winter legs as they compete against the clock for tons of great prizes. The January 25th race sold out quickly, as usual, and nearly 100 local racers completed the hilly 6.2-mile Computrainer course.

NEMS had a great showing, taking the top 3 overall spots on the men's side and 3rd place in the women's race. The club also scooped up several top-3 age group finishes. Winners got to choose from an overflowing prize table (thanks to our generous sponsors) that included cash prizes, aero bars, tires, bike pumps, headlights, sun glasses, riding apparel, and gift certificates.
In between races and while waiting for the last heats of the day to finish, racers and spectators were treated to product demonstration by Shimano, race nutrition samples, and a huge spread of food provided by Goodales and NEMS members. And just in case that wasn't enough, there were also promotional giveaways to keep everyone happy and raffles that included the biggest prizes of the day: free entries to local races, and a brand-new bike trainer.
In the end, it was a day of fun, socializing, impressive rides, and more than a few resolutions to kick training up a notch heading into February.
Special thanks go out to all our sponsors for helping make this a great event.
Shimano, CycleOps, Profile Design, Continental Tires, Sun MultiSport Events, Road ID, Peak Triathlon Coaching, Garuka Bars, Tifosi Optics Sunglasses, and Trek Bikes
Also, thank you to Greg Indruk for taking the photos you see here, as well as hundreds of other great shots throughout the event.
Race report by Chad Quinlan
Ironman Arizona was the second try at the full distance for both Andrew Levine and I (both did Lake Placid last year), and we were both looking forward to making some big improvements. Racing in November definitely makes for a long season of training, but I felt really good going into this race and I owe a lot of that to Colin's coaching, of course. Feeling healthier than last year and having made some gains on the bike and swim, I was ready for a good day.
The trip to AZ was uneventful, and Andrew and I were lucky enough to be able to stay with his in-laws who live 20 minutes from the race in Scottsdale. We had been prepared for a little bit of heat, but the weather for our whole trip turned out to be perfect (50′s overnight and high of 70 in the daytime). Race morning went pretty smoothly with my nutrition plan well thought out in advance with Colin (gotta love all that applesauce at 3am). The transition area for AZ is pretty small so it's a bit crazy on race day , but Andrew and I were ready to go well before the gun went off, so we just tried to stay loose and warm.
Swim: I will start with saying I am not a good swimmer. My Lake Placid time was 1:25, but after some lessons with Colin this fall I had improved my last 2.4 mile swim to 1:19 in the pool with no wetsuit, so I was hoping to be in the 1:15 range for this race. My issue tends to be more about heart rate at the start, but even with the crowded LP start last year I had a smooth day so I was excited about this swim. However, the swim start at AZ is just as crowded and with no shore, the athletes need to literally jump in to the water and then tread water for about 10-15 minutes in a very crowded area. Andrew and I started near the front, but finding clean water even before the gun was tough and it ended up hurting me. My heart rate went way too high after getting clobbered for the first 2-3 minutes of the start, so I veered off wide to find some smoother water. This helped, but I ended up spending too much time alone and missing out on drafting. By the mile mark I was back in the pack, but just as I got comfy, my goggles got raked off my face costing me another minute. All told, I came out at a very disappointing 1:22. As a note, several people including Andrew and me recorded closer to 2.5-2.55 miles for the swim, but oh well. As for what I could do better, I think it's mostly around doing a better job of warming up to get my heart rate down. The crowded start meant you couldn't really swim around beforehand unfortunately. I also of course need to get faster in general because even my target time is mid pack at best. Andrew had a 1:16 here, which is also a bit slower than he wanted.
T1: The transition area was weird, with bags just on the ground and quite a long run, but I found mine quickly and had no real issues. Time was still 5:52 though, so I need to get a little faster here.
Bike: I'll start with the fact that I felt great on the bike, beat my target time and stayed exactly on my power goal number. But this is where the fun happened. Some of you have heard, but at mile 50 on the bike I had an unpleasant crash. Everything had been great, hydrated well (peed a lot…Colin loves to hear that), nutrition felt pretty good and I was right on my power target. Then after the second turn around outside the city there is an aid station. I got my bottle no problem, squeezed it all into my speedfill and was starting to accelerate and toss the empty when some ($&!*@) in front of me that I was about to pass decided to stop dead in the middle of the road. I couldn't react fast enough with one hand off the bike and just clipped him. But going ~18mph this lead to me flipping right over my aero bars and landing hard on my shoulder and head. The guy I hit was of course fine and realizing his mistake came over and apologized several times before I less than kindly told him to just get away from me and go race. After some aid station volunteers saw the crash, they ran over to help—and get me off the road. After a lot of cursing and trying to regain my balance, I was able to stand and evaluate the situation. Seeing my aero bars bent completely in half was my biggest concern and ignoring the nice people all telling me to sit down, I was yelling around for someone to get a wrench to fix my bike. Seeing the dent in my helmet and bleeding arm hanging limp, they were all more concerned about me, but I convinced them I was going to ride and they were able to fix my bike after a few minutes. I refused the med tent suggestion, knowing they would make me stop, and after about 5 minutes I got back on my bike and thanked the volunteers. With a bit of road rash and sore shoulder/rib I spent the next 60 miles riding with one arm when I could, and my aero bars were uneven and at a weird angle, but it worked. I think it slowed me a little, but I managed to keep my power dead even for the rest of the ride and come in at 5:23 vs a goal of 5:30. Andrew had a great day here coming in at 5:05!
I don't know what I would do different aside from, ya know, not crashing. But my legs felt really strong coming off the bike.
T2: This went pretty smoothly aside from the nice ladies with the sunscreen yelling at me to go to the med tent when I refused to let them put lotion on my shoulder. Time was 2:52
Run: This is where I could feel the effects of the crash a bit more. Trying to keep my fiance and family from freaking out, I smiled every time I ran by and turned away so they couldn't see my shoulder, but I couldn't swing my left arm much and deep breaths started to hurt a bit. Despite this, I was convinced I could hit my goal of a 3:45-3:50 marathon and started out ok. My run hurt me last year at LP (had a 4:20) despite being a strength of mine normally, but I had learned a lot from that race and had a good plan with Colin on how to approach it. My biggest goal was to never walk during this run aside from aide stations and I stuck to that for the whole day. My legs were tired and sore, of course, but they kept motoring and my nutrition plan worked pretty well. Unfortunately, I was never able to drop my pace as I had planned and while I don't know how much the crash hurt me, I'm still a little disappointed with my time of 4 hours. Andrew ran the marathon at an amazing 3:32. I should also note one thing that really stunk.for me…the last turn to go to the finish shoot was not well marked and I approached it right as it got dark (Which happens fast in the desert). No one was there directing me so I ran right by the thing and ended up running about an extra quarter mile in total before realizing it! I was mad and sprinting when I realized my mistake, but came across the finish line at 10:55, beating my biggest goal of going sub 11, but slightly off my ideal number of 10:45. Andrew had an incredible day coming at at 10:04, and while I know he wanted to be sub 10, this is still an awesome time and huge improvement over our LP times.
Recap:
After some xrays in AZ that cut into some of my post race vacation time and some pain meds, I learned that I have no fractures in my shoulder, wrist or rib, which is great news. The less good news is that I had a dislocated rib (which explained the breathing pain, but it's healing now) and likely have a torn labrum in my shoulder (MRI results pending, but I've already had that shoulder surgically repaired once and my doc isn't hopeful for good news). I couldn't have done much to prevent that crash aside from react faster, but it's hard not to wonder if I could've hit 10:45 if it hadn't happened. All told, though, I am very happy with my day am looking forward to getting faster all around for next season.
The blister-packs are very convenient for taking along with you.
Buy viagra
! All the medications one can see in our product lists are generic.