On Saturday May 21st, 12 Northeast Multisport members braved the cool water and hills in the Sprint and Olympic distances at the King Pine Triathlon in Madison, NH!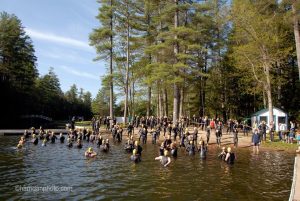 From first time to returning triathletes, NEMS members had a strong presence on the course. Congratulations to all of the athletes that raced!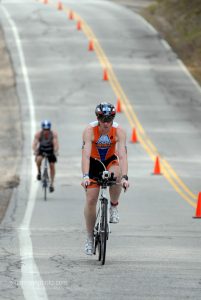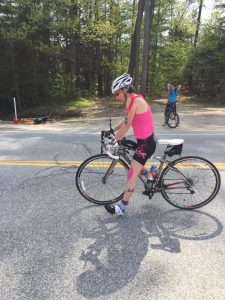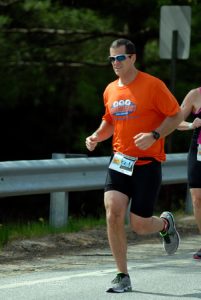 Check out our member race recap here!
Nearly 40 NEMSers came out for the annual group ride through the Kancamagus Highway in the White Mountains of New Hampshire this year.
Starting in Lincoln, riders had several options for a scenic out and back route ranging from 30 to 120 miles and 3,500 to 7,700 feet of climb. The route was full of beautiful views from start to finish. Not to mention lots of climbs, speedy descents, and cold winds!


The ride was the perfect chance to enjoy the New England spring weather and test out those early season legs. Best of all, it was an opportunity to bond with team members.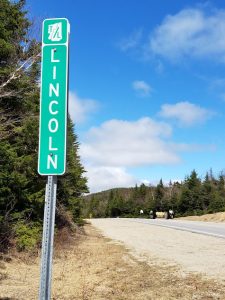 Check out our featured member blog here!
Northeast Multisport members took on two of the early season races and had a lot to show for all of the hard early season training!
The destination race for this year was the the Florida 70.3 in Haines City, FL. Nearly a dozen team members tackled this this spectator friendly course, with a freshwater swim, moderately hilly bike course, and 3 loop run.
NEMS racers won third place in Division IV for the Ironman Triclub Program, qualifying the team for tri-club championships at Ironman Puerto Rico 70.3 in 2017.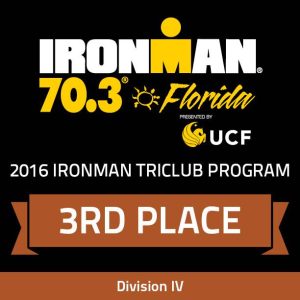 And our very own Colin Cook won second place overall for the event, with a 4:14:36 finish.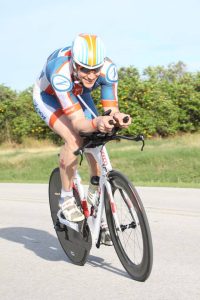 Meanwhile Lucas Pozzetta completed his first professional 70.3 race in Galveston, Texas. He finished 25th among the  54 pros with a time of 4:03:52. Way to go Lucas!
Congratulations to all on a great start to the 2016 racing season!
Check out Colin's race report here.
Tri-Mania in Boston marked the unofficial kick off of the 2016 triathlon season! The day is packed with a plethora of educational seminars led by seasoned experts, hands on workshops and clinics, and an expo of over 80 exhibitors. It helps triathletes of all levels get more prepared for the upcoming season. Northeast Multisport members had the chance to explore the different offerings and take on the team competitions hosted that day.
Northeast Multisport had 3 teams competing, the Orange, Blue, and White teams. Each team consisted of up to 12 athletes, fewer if athletes doubled up on events. The event covered all three legs of the triathlon: swim, bike, and run.
The first competition of the day was the 4 x 1600m relay track run, set at the Boston University indoor track. Each team consisted of four runners, and each runner completed 1600m. Mike Reilly lent his voice to the event.
Next up on the agenda for the day was the indoor time trial at the Boston University's Rec Center. The cyclists took their designated spots on the expo floor to race the simulated 10K course, climbing hills and cruising downhill. Different waves ran throughout the day, giving spectators a chance to cheer on teammates!
Swimmers took to the Boston University Rec Center pool in groups of four. Each swimmer swam 200 yards relay style, completing 800 yards for the team. The laps were timed officially by a time keeper, but swimmers could hit the timer on the wall to update the scoreboard and see how they stacked against the other teams. The official results for the day can be found here.
In addition to the competitions, seminars, and workshops, several Northeast Multisport members had the opportunity to meet the one and only "voice of Ironman" himself, Mike Reilly!
And our very own Colin Cook gave his expert advice in his seminar on the importance of cadence to the triathlete training.
Overall the day was packed with excitement and great information to carry into the 2016 season and beyond!
In one weekend, NEMS members showed that they were made of tough stuff and took first place in BOTH the Ironman Mont Tremblant and the Ironman 70.3 Timberman club Division IV competition. Absolutely outstanding and congrats to all that contributed!!
Congratulations to NEMS member Lucas Pozzetta who took a top podium position at the USAT Age Group Nationals in Milwaukee! He came in third place overall. Congratulations also to Stacy Sweetser and Clint Dowd. The three of them have now qualified for the 2016 Olympic/Standard Triathlon World Championships in Cozumel, Mexico.
It was a hot and steamy day in Coeur d'Alene, Idaho. What to do? Oh, maybe a little triathlon, IRONMAN distance!!! The air temperature on race day reached 105 degrees around noon, and then it stayed there. On the bike course, heat radiating off the asphalt reached over 120 degrees.
Can you say "beast mode"? Despite the challenging conditions, Craig was 7th in his age group, Jim P. was 10th in his age group, and Jim H. had a VERY impressive finish in 11:25. Congratulations to you all!
A rowdy crew of club members had a great training (and bonding) experience in Lake Placid, NY this June at our annual training camp. According to Frosty, on Friday, they biked 112 miles and ran 4; on Saturday, they swam 2.4 miles, biked 44, and ran 4; and then on Sunday they ran 13.1!
In addition to that, rumor has it, a visit to the Team USA hockey locker and bobsleds were also involved. Wow! What a weekend!!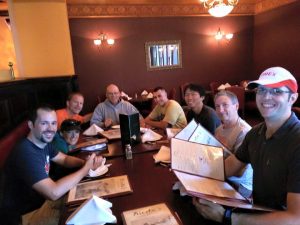 The hard work and preparation of members of NEMS has paid off and we have won first place as a Division V Tri Club for this race. Congratulations to everyone who participated. You are awesome!!