As the snow disappeared, the lakes defrosted, and the weather warmed up, it was time for NEMS members to unhitch their bikes from the trainers (or wipe the dust off for some), dig out their wet suits and get ready for a great season of racing! One of the great things about our club is that we have members of all skill levels, some are new to triathlon, or have a new goal to aim for, while others are almost always near the top of the podium. Despite this, we all support each other and awknowledge each other's acheivements, no matter how big or small because even the smallest accomplishment is attained through sacrifice, hard work, and grit.
At the Quassy olympic distance tri, Lucas knocked 9 minutes off his course PR and won the top spot, while Craig crushed his PR by 10 minutes and won third place for his age group. The next stop for him is Ironman Cour D'lene. You are going to do great!
Lucas wrote in his race report:
"What I have discovered since then is that triathlon is a way for people of all ages and abilities to challenge themselves, to overcome obstacles, and to achieve truly amazing things that they never thought possible! You do not have to be the best or the fastest racer to do a triathlon and to be proud of what you have accomplished; regardless of whether it is your first sprint or first ironman. In my opinion; with the right amount of dedication and perseverance you can achieve just about anything you put your mind to."
The Nashua Tri is a big race for the club. It is an early season sprint race that is local to most. There is always lots of proud NEMS blue and orange among the crowd, between the organizers, racers and volunteers. A big thank you to Jay for all of the work he does to make it run smoothly! Club member Lucas won the top spot while many others placed in their age groups (Woot!). Larry did rather nicely despite having spent his off-season recovering from a skiing injury and Mo, a club newbie, focused on acheiving her goals while having a lot of fun doing it, welcome to the club!
The Patriot Half, went off smoothly for Norman, who was using the race as a tune-up for ITU Long Course Worlds the following weekend. He placed 4th in his age group and I'm sure he'll do fantastic at worlds! Sarah raced with her heart and placed 3rd in her age group, only a minute behind 1st! Richard hit a sweet PR and placed 6th in his highly competitve age group.
There are, of course, times when things don't go as planned but you learn to adapt your plan. Kevin learned that happiness with a race doesn't necessarily have to be based on the result (he had a rough off season) and despite losing his goggles in the swim, and having a water bottle troubles on the bike, Mark was able to adjust his race strategy and conquer his very first 70.3 (congratulations on such a huge accomplishment!).
Meanwhile, the next day was a big one as well. Members Zuzka and Colin won their age groups at Ironman Syracuse 70.3, and Chris finished with speed and strength! At the same time, Stephanie was at Ironman Mont Tremblant 70.3, using it as a tune-up for her first full Ironman in a few months. She killed her goals!!! Good luck Stephanie, you are going to do great at Mont Tremblant 140.6!
Our next club meeting will be on Wednesday, March 25th, 6:30 PM at Apple Therapy in Nashua.
17 Riverside Street, Suite 203
Matt Modelane will be giving a talk about ART and how it can be used to heal and prevent sports injury – especially those injuries associated with triathletes.
Education: Matt received his Bachelor of Science degree from University Rhode Island in 2009. He then continued is education at Franklin Pierce University where he earned his Doctorate in Physical Therapy in 2013, as well as served as Graduate Teaching Assistant.
Experience: Matt has clinical experience in outpatient orthopedic settings. Through clinical affiliations, Matt also has experience in both the long term acute and complex wound care settings. His interests include rehabilitation of the athlete with a treatment approach that emphasizes manual therapy and functional therapeutic exercise. In August, 2013, Matt became certified in Active Release Technique, also known as A.R.T- the gold standard in diagnosing and treating soft tissue injuries.
The months of December, January, and February were busy ones for the members of Northeast Multisport. Despite record snowfall and cold, we still managed to rack up the miles in the pool, on our bike trainers, on the roads, and treadmills by participating in the USAT National Challenge Competition. Forty-one members brought our mileage to a staggering total of 59,550 miles (weighted) over a three month period. Our club came in second place in the Northeast Region and third place nationally for Division Three.
Club member Zuzana Trnovcova led the women 25-29 (41st out of ALL of the athletes in the entire country!) while Steve Vargo placed second for men 25-29 (37th out of ALL the athletes in the entire country!).
There were more than 3,000 participants from 134 clubs competing this year. Way to go NEMS!!
Although not everyone could make it due to the snowy weather, which was a bummer, the 4th Annual NEMS Indoor Time Trial went off smoothly thanks to the Goodale's Bike Shop staff and NorthEast MultiSport members who volunteered.  The new 'race course' was a challenge, especially that last gnarly climb to the finish!
Congrats to NEMS members Lucas Pozzetta and Stacy Sweetser for winning the event with times of 16:19 and 20:24, respectively.  We had a lot of people put in some really great efforts.
Here is a link to the overall results: 2015 Results
Winners in all Age-Groups won prizes from this year's sponsors:  Shimano, Profile Design, Mavic, Continental, and Tifosi.
In addition to great competition, over $430 was raised for Claire Cloutier, the local race director who is battling a brain tumor.
Thanks again to everyone who volunteered and participated.  We'll see you again next year. Hopefully, Mother Nature will be kinder to us then!
We would like to formally announce the Blue Steel Triathlon Club based out of Manchester, will be merging with NorthEast MultiSport. Most of the Blue Steel members are close to the Nashua area, this will work out quite well for their members.  With this increase of membership, the more beneficial the club should be to its members as it increases the likelihood of meeting people of similar paces for training, racing, and other triathlon related events.
Welcome aboard!
Colin once again qualified for the Ironman World Championships in Kona Hawaii! He did PR'd by about 10 minutes given the toughest conditions yet.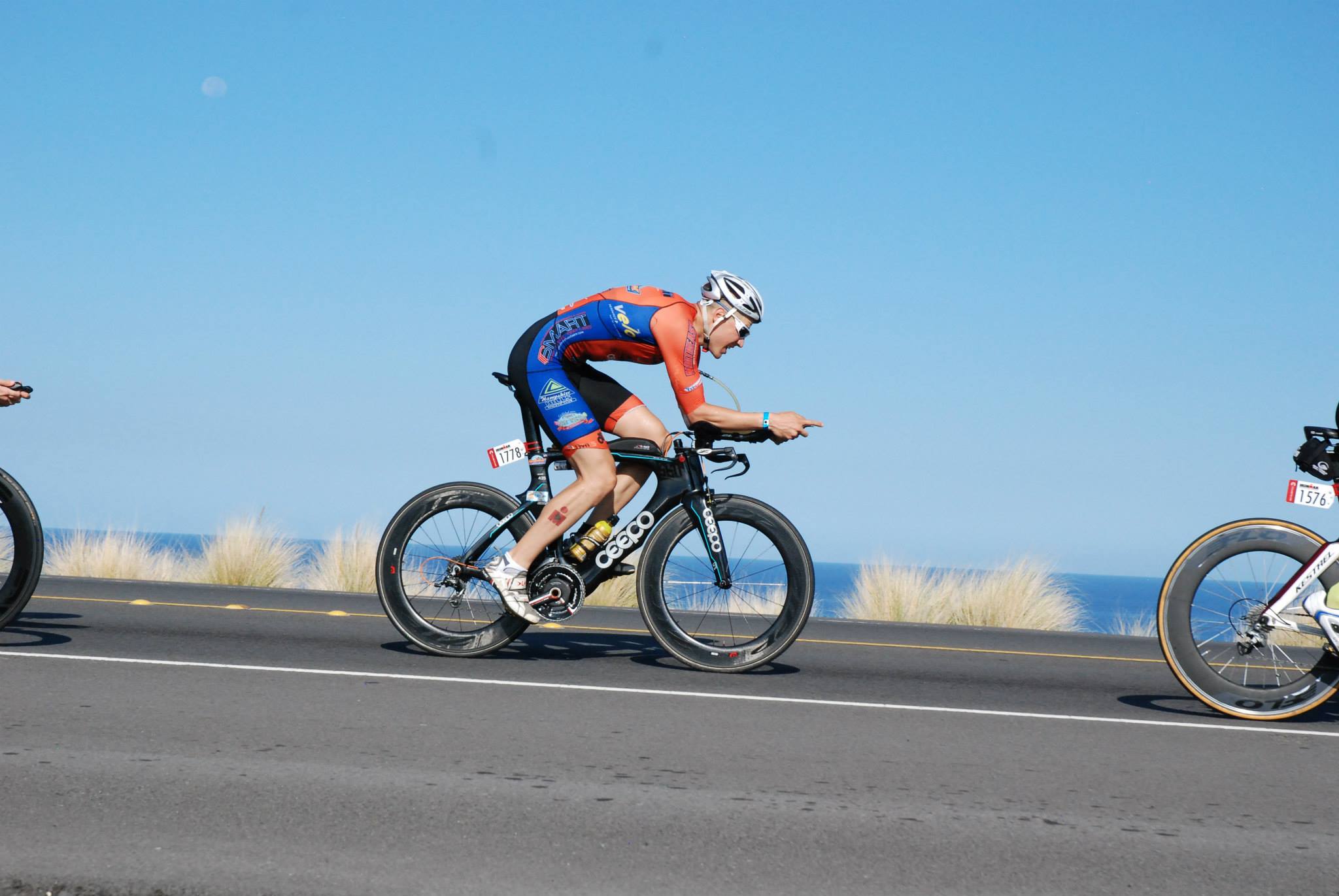 Time: 9:27:41
Rankings:
123rd Overall including the Pros
79th Overall Age Grouper
11th American Overall Age Grouper
22nd in my Age Group (M30-34)
3rd American in my Age Group
For more info, read Colin's blog post
Cold, wet, warm, dry, sunny, shady, humid are just a few words to describe the amazing day that several NEMS members had up in Mont Tremblant at the 2014 Ironman North America Championship. Several athletes were competing in their first Ironman, while others competed with vigor and determination to set a new PR, while Zuzka placed 4th in her age group, 13th female overall!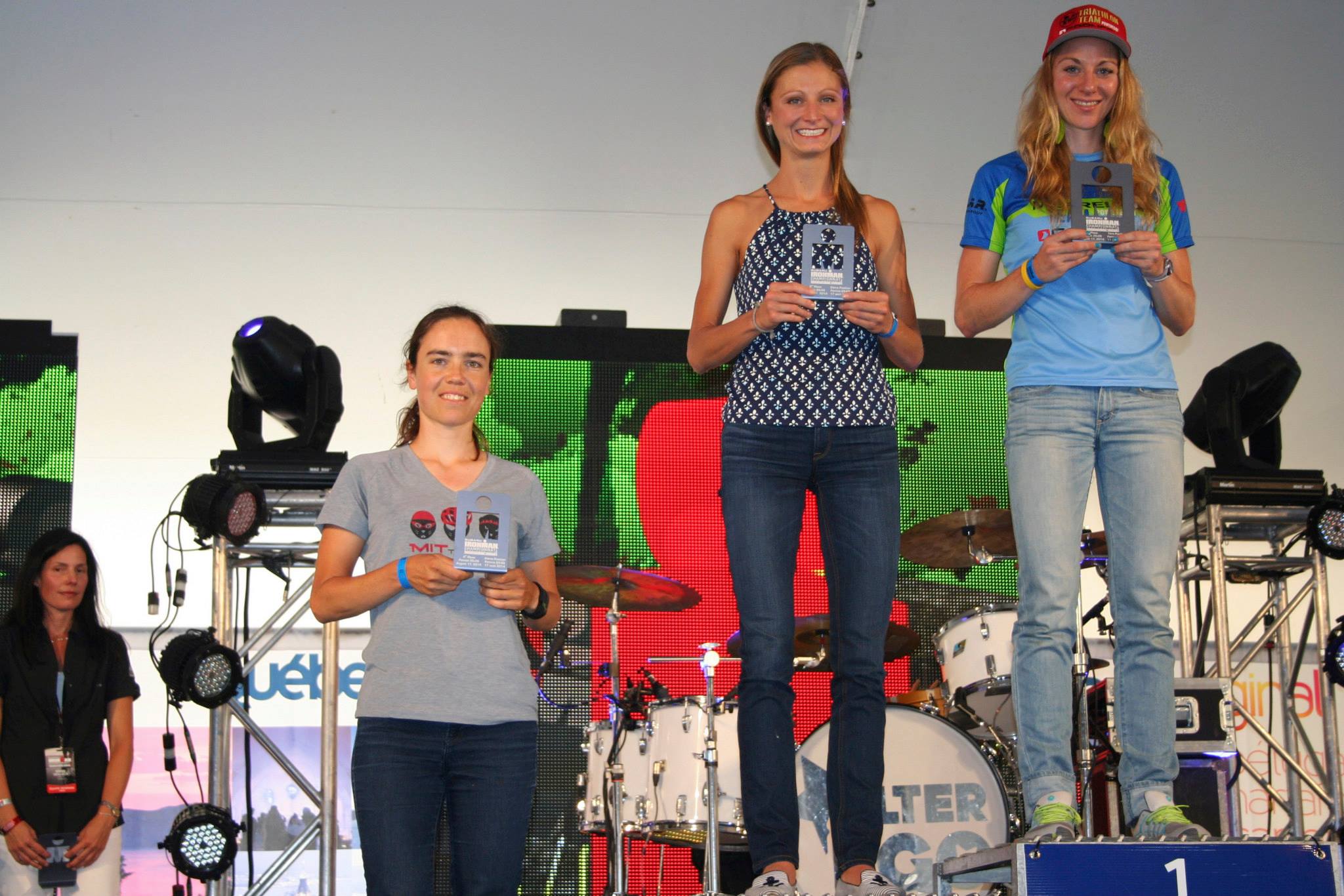 Zuzka's 4th place win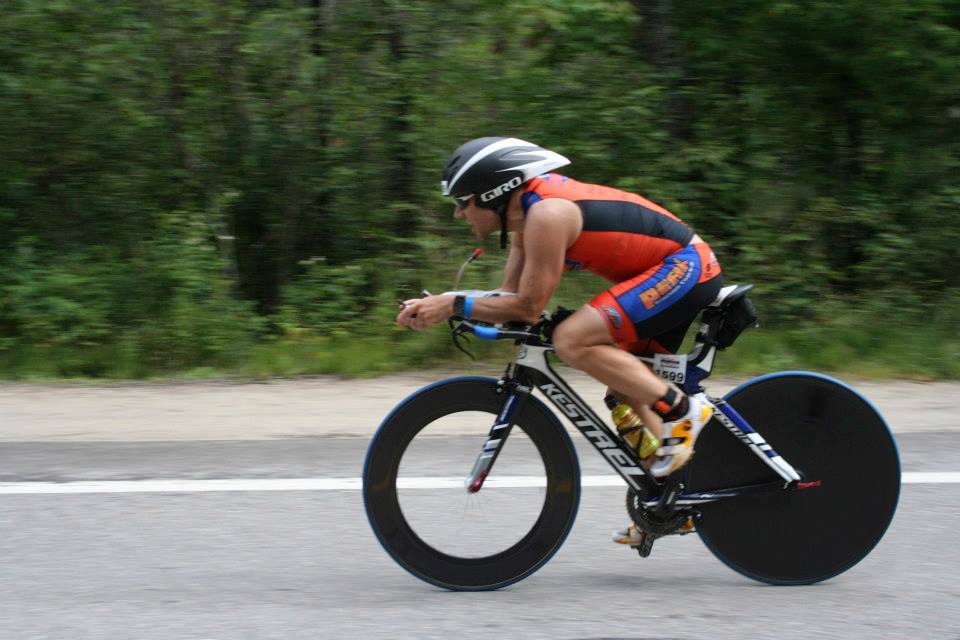 Trent powering on the bike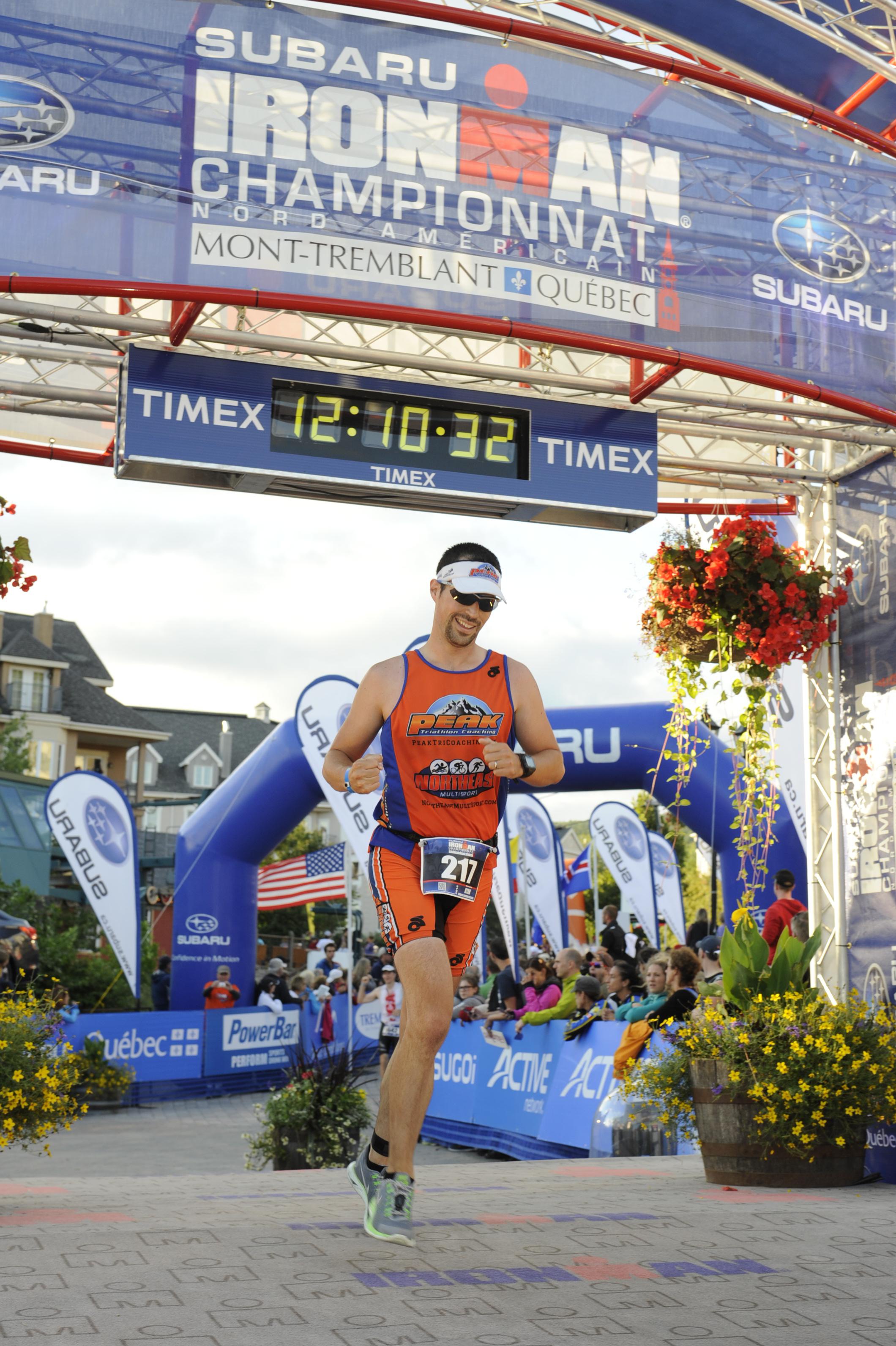 Ryan finishing his first Ironman
A hard, long, but incredibly fun weekend was had for all in beautiful Mont Tremblant Canada. Being able to swim, bike and run the course was a huge benefit to help pacing the Ironman, especially the steep Casino road!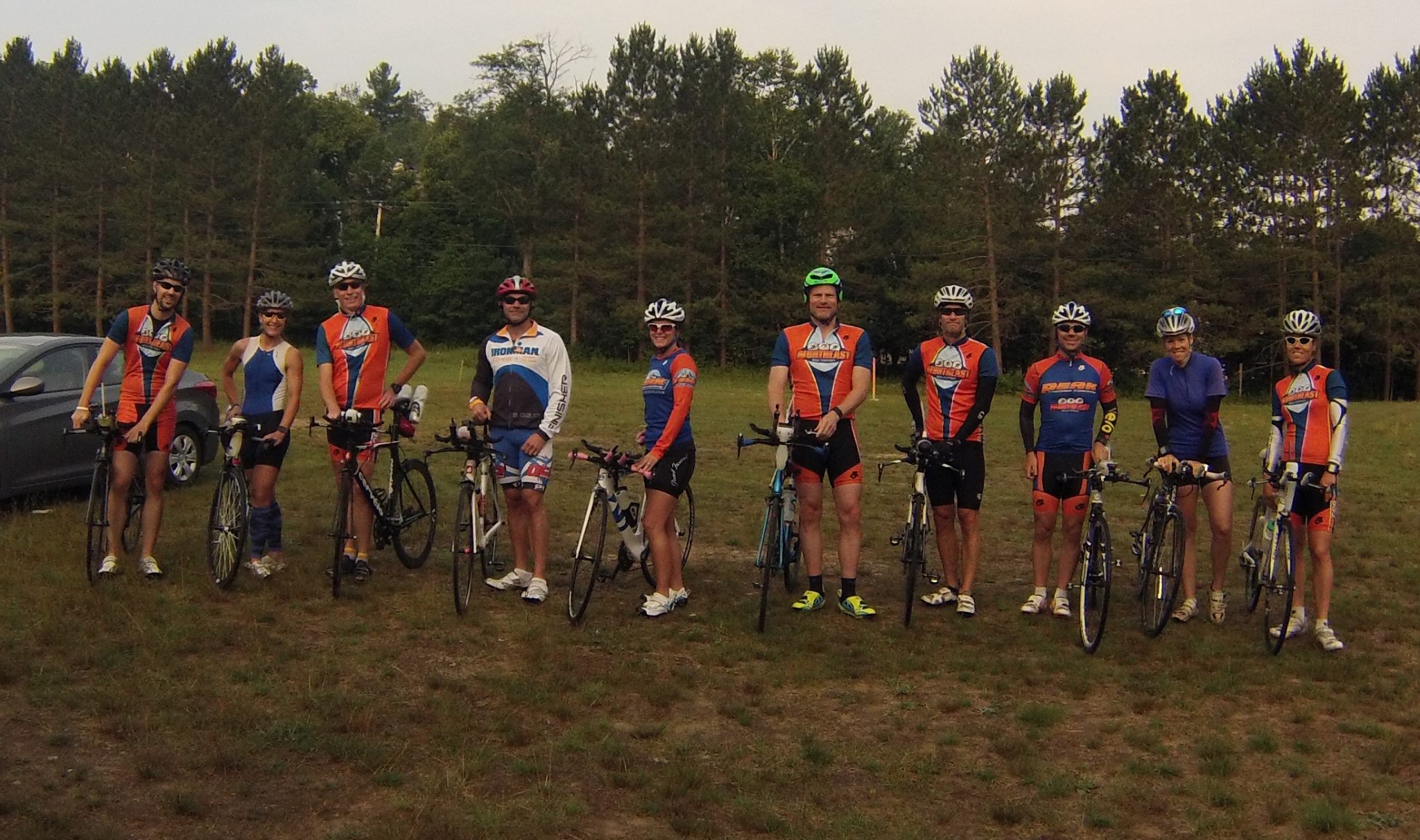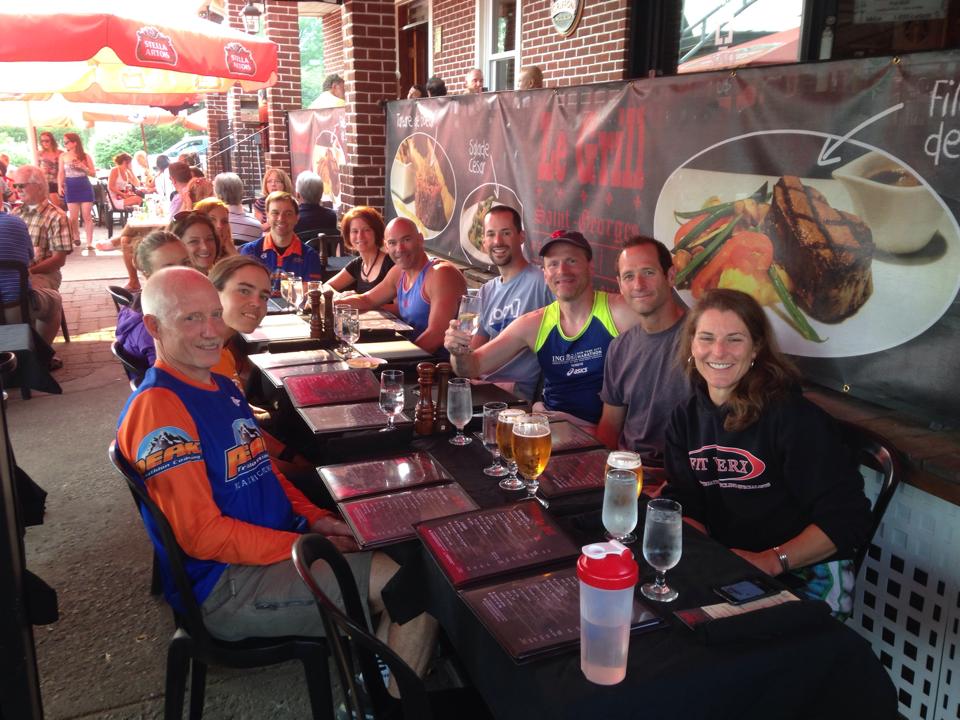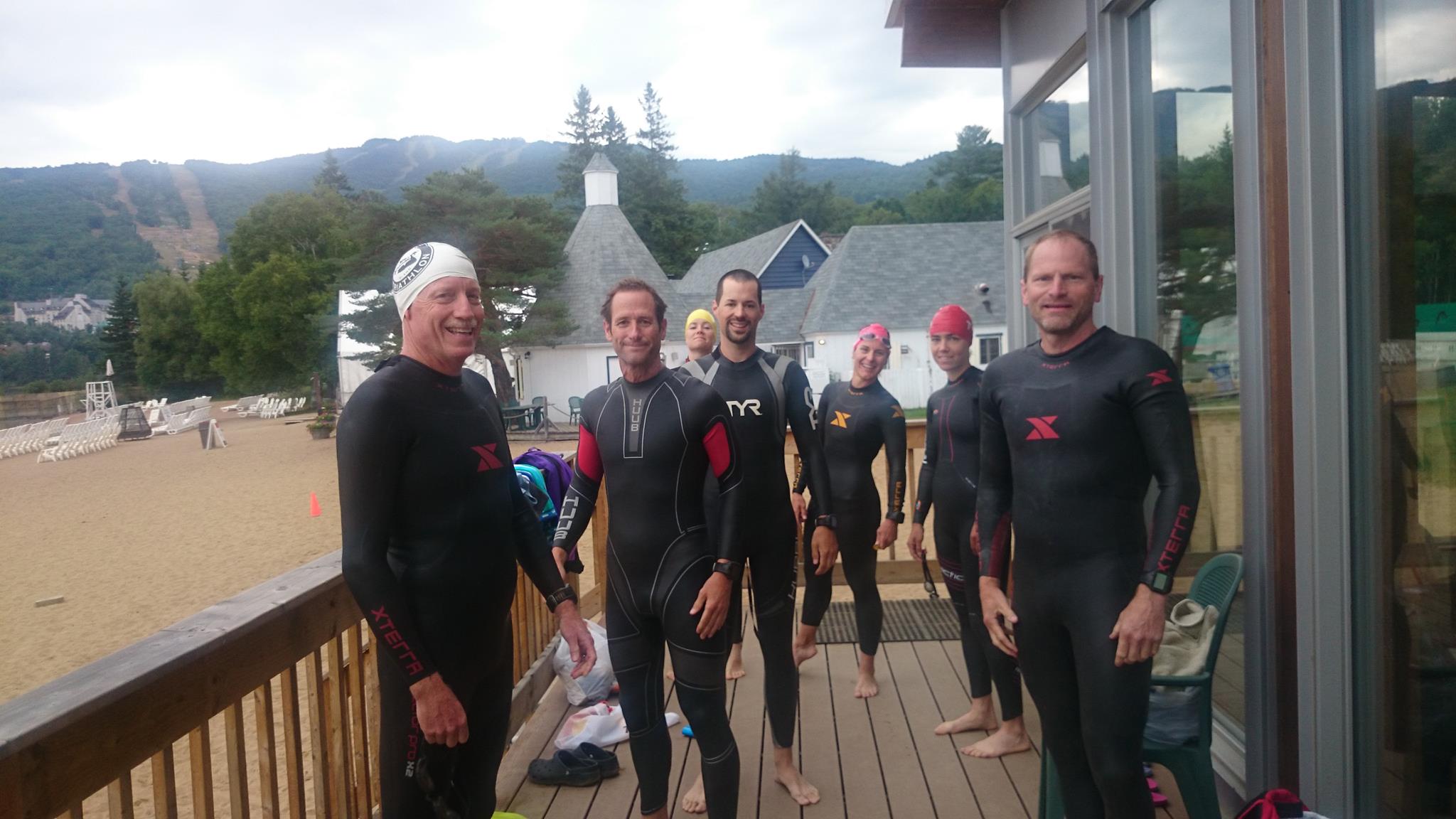 Over 20 team members attended this year's 2014 Lake Placid training camp in preparation for the 2014 Lake Placid Ironman. Everybody had a great time, especially eating at one of the last remaining Howard Johnson's.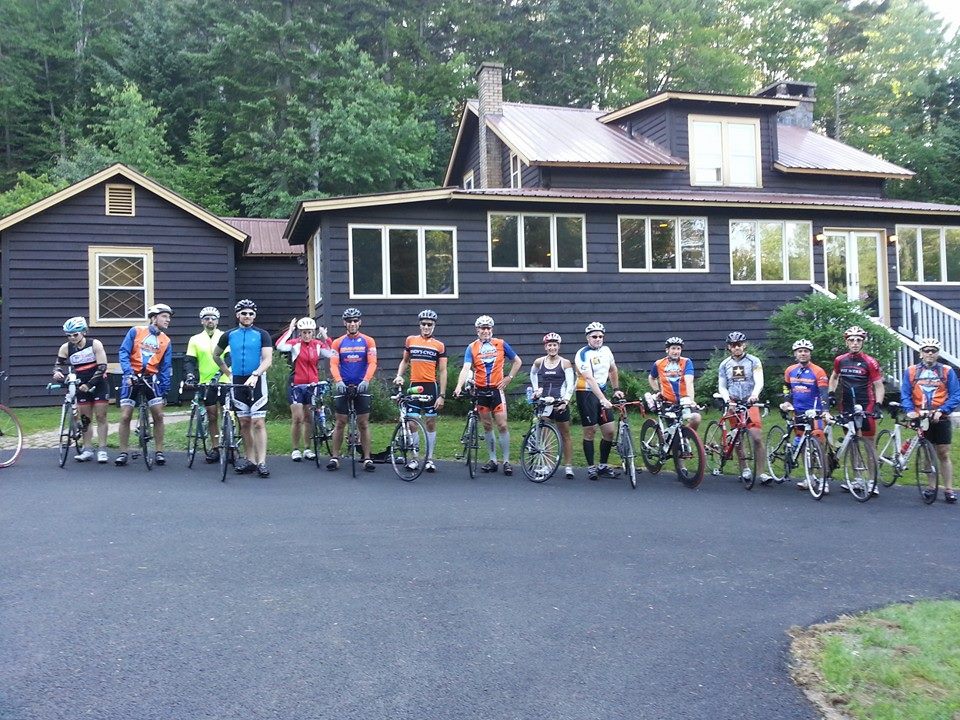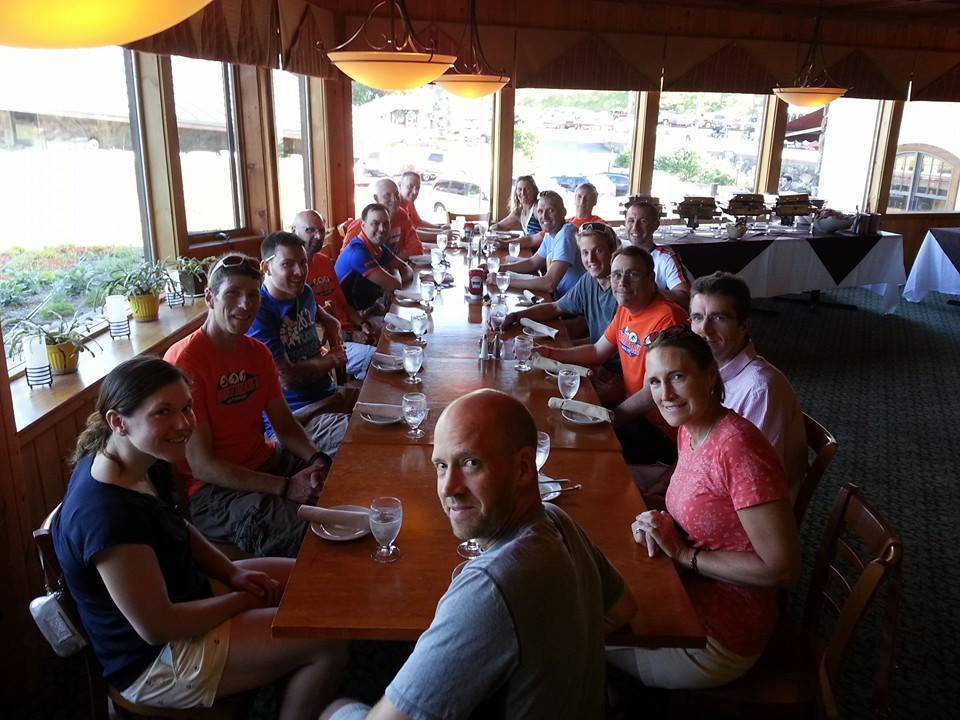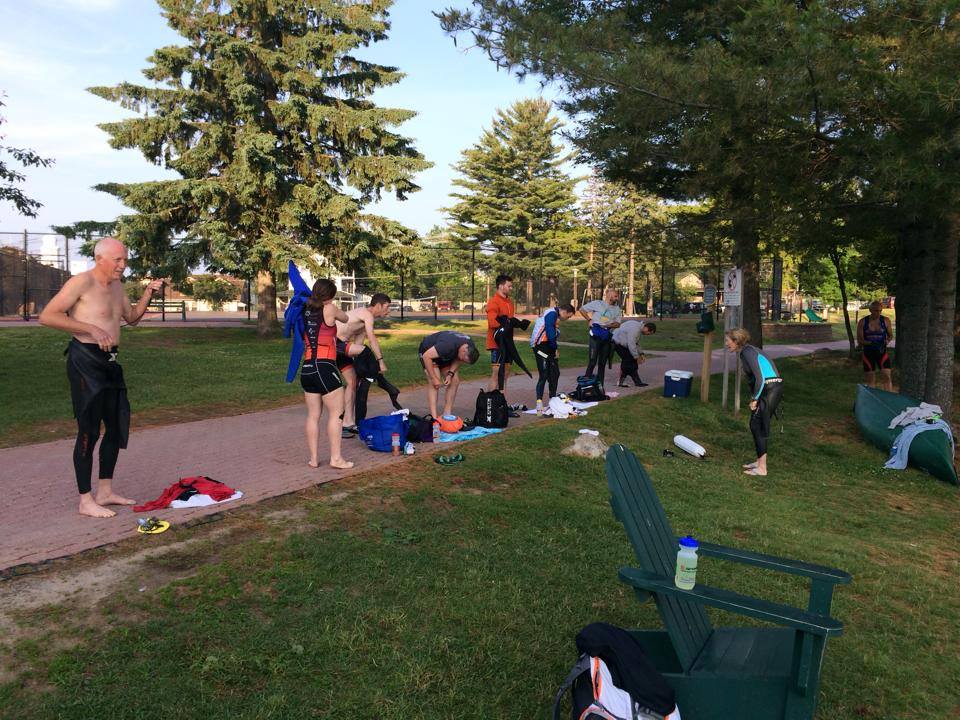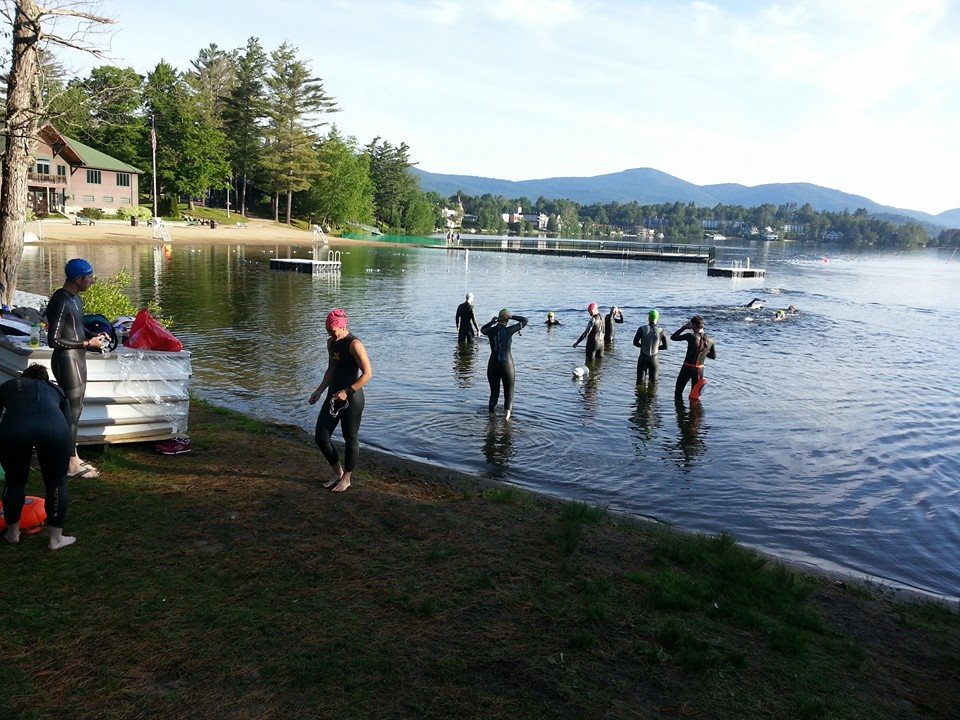 Within two weeks, we've had over 35 members compete in 5 races! With a great showing at Rev3 Quassy, to the Raid Rockingham, White Mountain Half, USAT Long-Course National Championship, and finishing strong with the local Greater Nashua Y Tri. Several members grabbed podium finishes, had personal bests, and lots of great first time efforts.
Rev3 Quassy
Olympic and Half Ironman races down in Lake Quassapaug in Middlebury, Connecticut.
Greater Nashua Y Tri
A beautiful day in Merrimack NH.  Cool water, rolling hills and smooth pavement helped everybody have a great time at Camp Sargent.