A hard, long, but incredibly fun weekend was had for all in beautiful Mont Tremblant Canada. Being able to swim, bike and run the course was a huge benefit to help pacing the Ironman, especially the steep Casino road!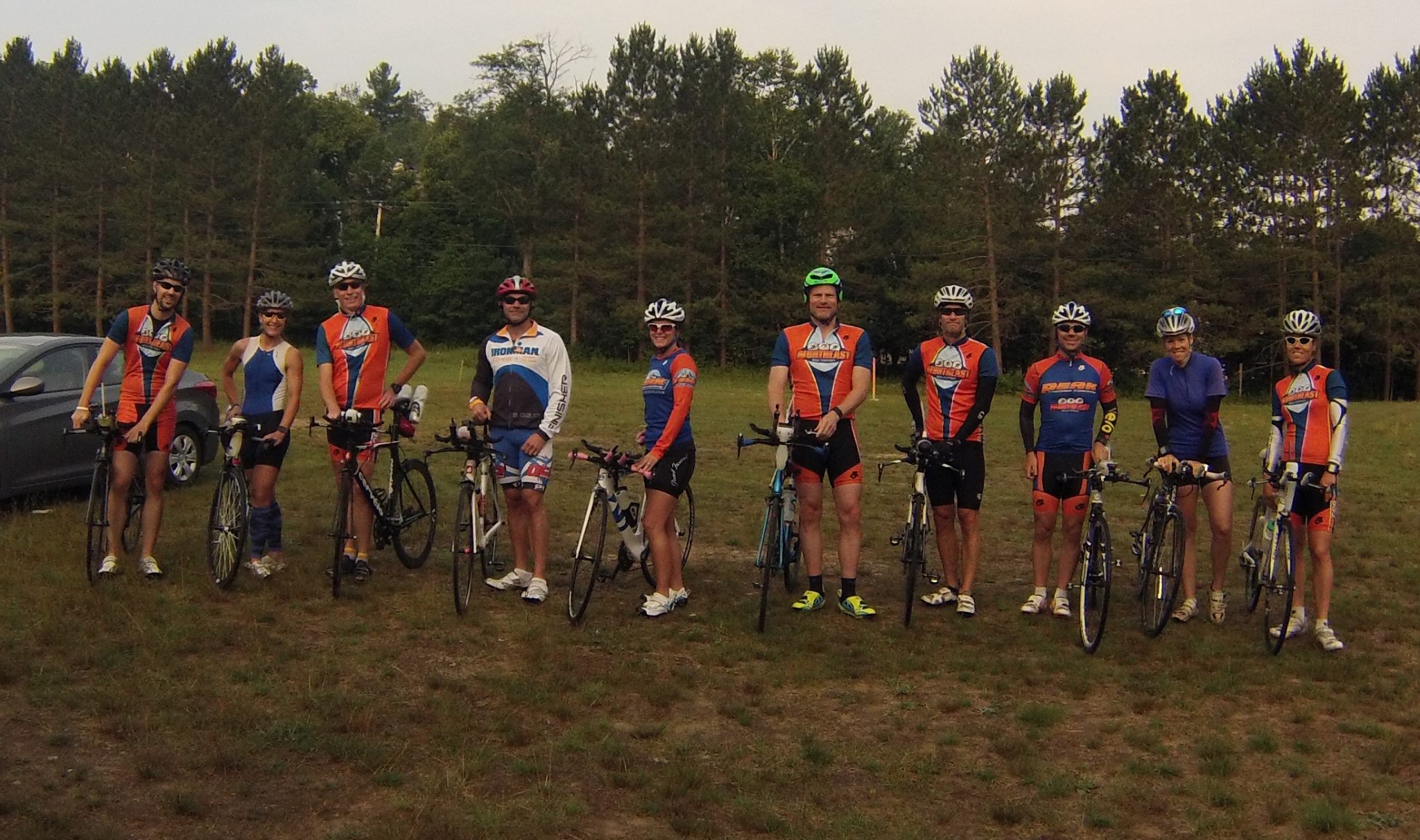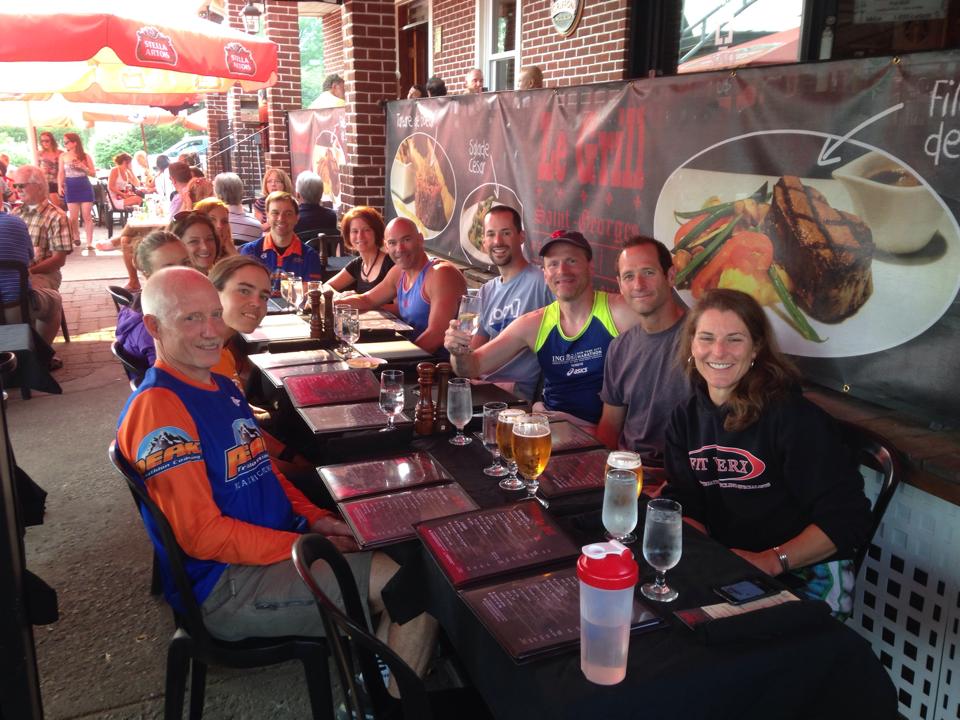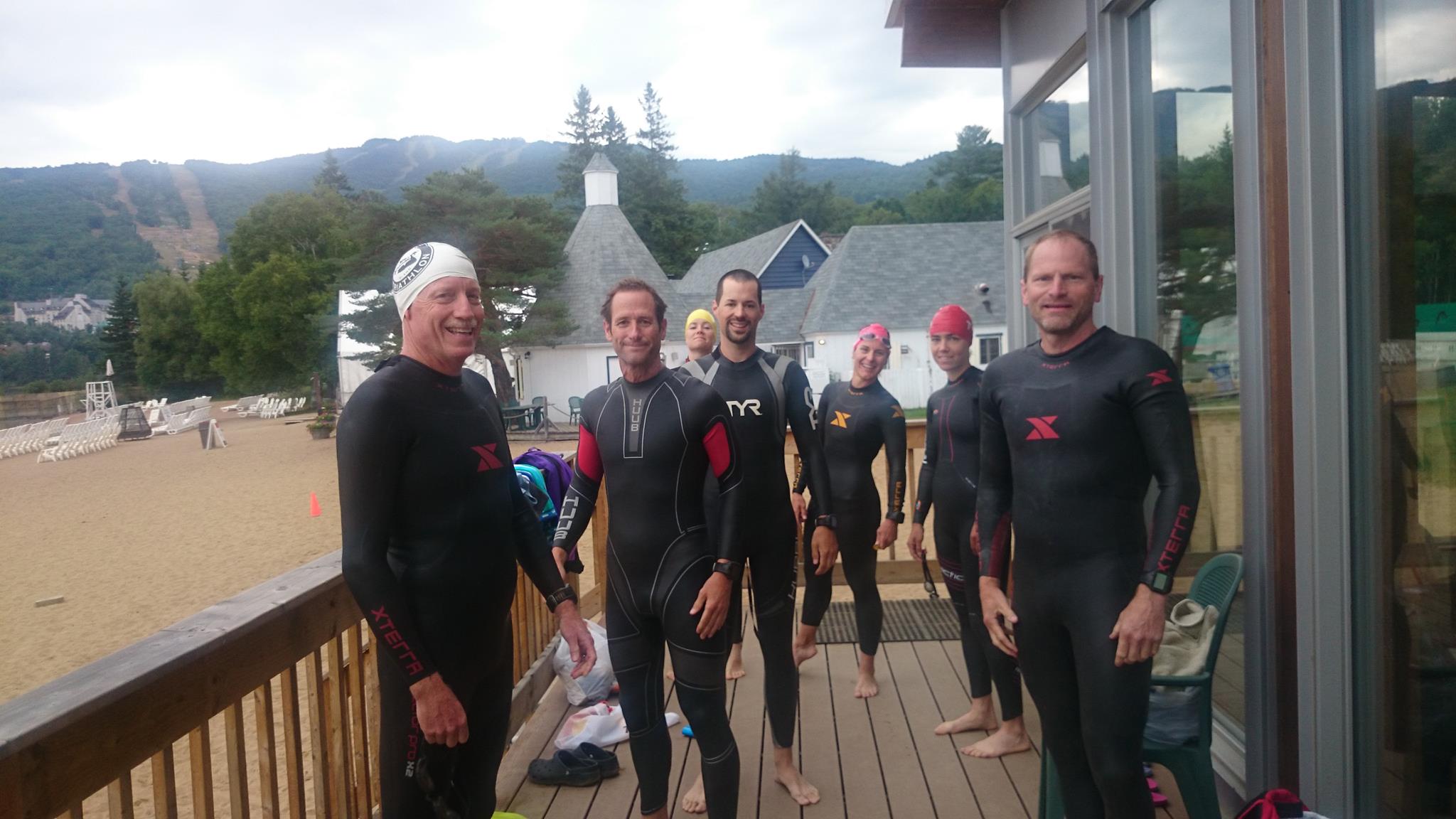 Over 20 team members attended this year's 2014 Lake Placid training camp in preparation for the 2014 Lake Placid Ironman. Everybody had a great time, especially eating at one of the last remaining Howard Johnson's.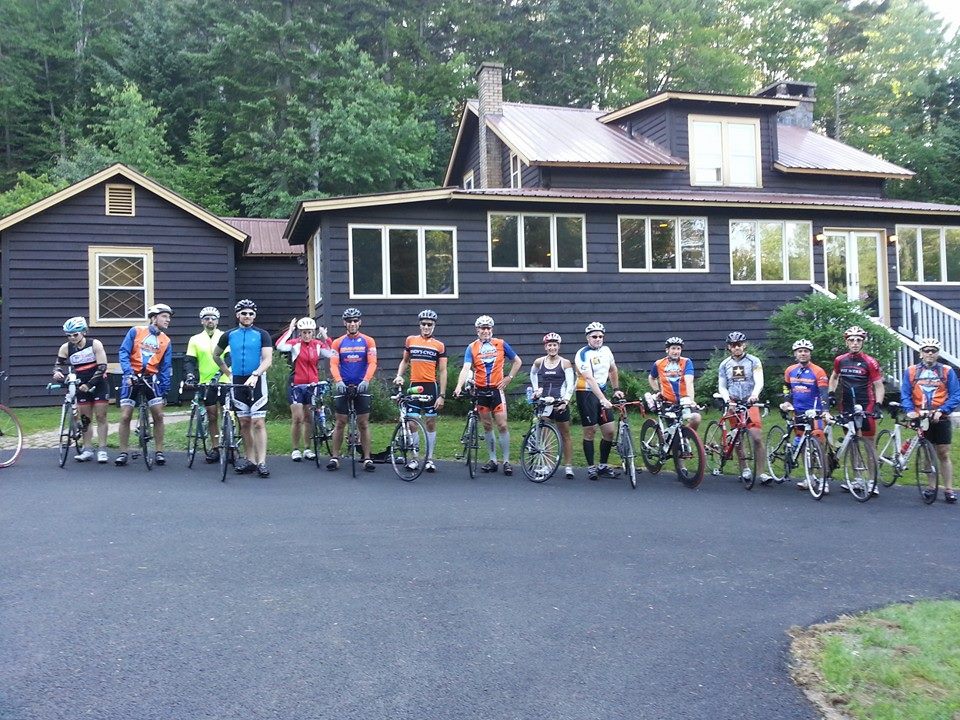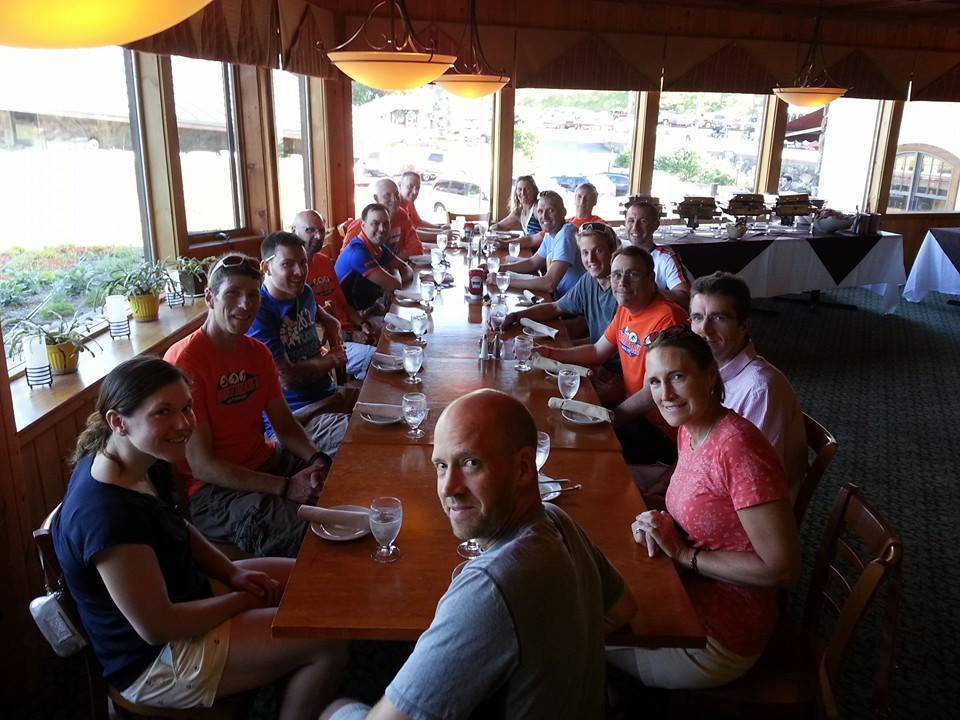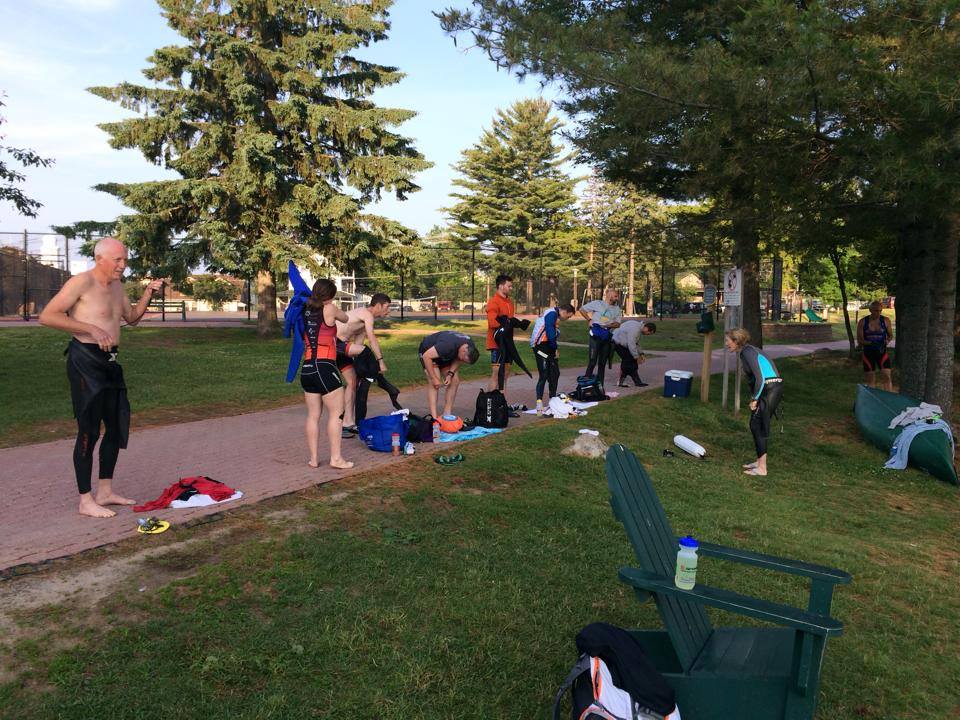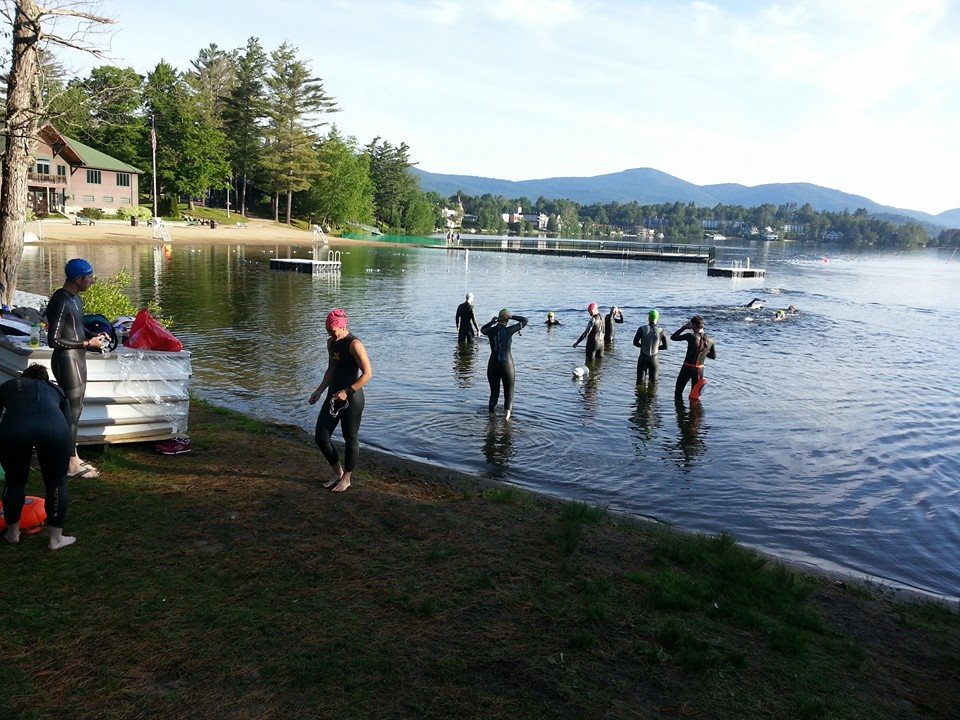 Within two weeks, we've had over 35 members compete in 5 races! With a great showing at Rev3 Quassy, to the Raid Rockingham, White Mountain Half, USAT Long-Course National Championship, and finishing strong with the local Greater Nashua Y Tri. Several members grabbed podium finishes, had personal bests, and lots of great first time efforts.
Rev3 Quassy
Olympic and Half Ironman races down in Lake Quassapaug in Middlebury, Connecticut.
Greater Nashua Y Tri
A beautiful day in Merrimack NH.  Cool water, rolling hills and smooth pavement helped everybody have a great time at Camp Sargent.
NEMS President Colin Cook started his season off very well by winning the 30-34 age group at the Captain Morgan's St. Croix 70.3 on May 4th.  Cook was 3rd coming out of the water, 6th coming in off on the bike, and then had a very strong run which included a sub 6 minute final mile to out sprint the 2nd place finisher in his age group. Colin took both his IM World Championship (Kona) and 70.3 World Championships (Mont Tremblant) so he will be competing in those later this season.  Here is a link to some video's Colin and his wife took:
Awesome job Colin!!!!
For the 3rd year in a row, Goodale's Bike Shop in Nashua, NH was the stage for the NorthEast MultiSport Indoor Time Trial. This event gives riders a chance to test out their winter legs as they compete against the clock for tons of great prizes. The January 25th race sold out quickly, as usual, and nearly 100 local racers completed the hilly 6.2-mile Computrainer course.

NEMS had a great showing, taking the top 3 overall spots on the men's side and 3rd place in the women's race. The club also scooped up several top-3 age group finishes. Winners got to choose from an overflowing prize table (thanks to our generous sponsors) that included cash prizes, aero bars, tires, bike pumps, headlights, sun glasses, riding apparel, and gift certificates.
In between races and while waiting for the last heats of the day to finish, racers and spectators were treated to product demonstration by Shimano, race nutrition samples, and a huge spread of food provided by Goodales and NEMS members. And just in case that wasn't enough, there were also promotional giveaways to keep everyone happy and raffles that included the biggest prizes of the day: free entries to local races, and a brand-new bike trainer.
In the end, it was a day of fun, socializing, impressive rides, and more than a few resolutions to kick training up a notch heading into February.
Special thanks go out to all our sponsors for helping make this a great event.
Shimano, CycleOps, Profile Design, Continental Tires, Sun MultiSport Events, Road ID, Peak Triathlon Coaching, Garuka Bars, Tifosi Optics Sunglasses, and Trek Bikes
Also, thank you to Greg Indruk for taking the photos you see here, as well as hundreds of other great shots throughout the event.
Race report by Chad Quinlan
Ironman Arizona was the second try at the full distance for both Andrew Levine and I (both did Lake Placid last year), and we were both looking forward to making some big improvements. Racing in November definitely makes for a long season of training, but I felt really good going into this race and I owe a lot of that to Colin's coaching, of course. Feeling healthier than last year and having made some gains on the bike and swim, I was ready for a good day.
The trip to AZ was uneventful, and Andrew and I were lucky enough to be able to stay with his in-laws who live 20 minutes from the race in Scottsdale. We had been prepared for a little bit of heat, but the weather for our whole trip turned out to be perfect (50′s overnight and high of 70 in the daytime). Race morning went pretty smoothly with my nutrition plan well thought out in advance with Colin (gotta love all that applesauce at 3am). The transition area for AZ is pretty small so it's a bit crazy on race day , but Andrew and I were ready to go well before the gun went off, so we just tried to stay loose and warm.
Swim: I will start with saying I am not a good swimmer. My Lake Placid time was 1:25, but after some lessons with Colin this fall I had improved my last 2.4 mile swim to 1:19 in the pool with no wetsuit, so I was hoping to be in the 1:15 range for this race. My issue tends to be more about heart rate at the start, but even with the crowded LP start last year I had a smooth day so I was excited about this swim. However, the swim start at AZ is just as crowded and with no shore, the athletes need to literally jump in to the water and then tread water for about 10-15 minutes in a very crowded area. Andrew and I started near the front, but finding clean water even before the gun was tough and it ended up hurting me. My heart rate went way too high after getting clobbered for the first 2-3 minutes of the start, so I veered off wide to find some smoother water. This helped, but I ended up spending too much time alone and missing out on drafting. By the mile mark I was back in the pack, but just as I got comfy, my goggles got raked off my face costing me another minute. All told, I came out at a very disappointing 1:22. As a note, several people including Andrew and me recorded closer to 2.5-2.55 miles for the swim, but oh well. As for what I could do better, I think it's mostly around doing a better job of warming up to get my heart rate down. The crowded start meant you couldn't really swim around beforehand unfortunately. I also of course need to get faster in general because even my target time is mid pack at best. Andrew had a 1:16 here, which is also a bit slower than he wanted.
T1: The transition area was weird, with bags just on the ground and quite a long run, but I found mine quickly and had no real issues. Time was still 5:52 though, so I need to get a little faster here.
Bike: I'll start with the fact that I felt great on the bike, beat my target time and stayed exactly on my power goal number. But this is where the fun happened. Some of you have heard, but at mile 50 on the bike I had an unpleasant crash. Everything had been great, hydrated well (peed a lot…Colin loves to hear that), nutrition felt pretty good and I was right on my power target. Then after the second turn around outside the city there is an aid station. I got my bottle no problem, squeezed it all into my speedfill and was starting to accelerate and toss the empty when some ($&!*@) in front of me that I was about to pass decided to stop dead in the middle of the road. I couldn't react fast enough with one hand off the bike and just clipped him. But going ~18mph this lead to me flipping right over my aero bars and landing hard on my shoulder and head. The guy I hit was of course fine and realizing his mistake came over and apologized several times before I less than kindly told him to just get away from me and go race. After some aid station volunteers saw the crash, they ran over to help—and get me off the road. After a lot of cursing and trying to regain my balance, I was able to stand and evaluate the situation. Seeing my aero bars bent completely in half was my biggest concern and ignoring the nice people all telling me to sit down, I was yelling around for someone to get a wrench to fix my bike. Seeing the dent in my helmet and bleeding arm hanging limp, they were all more concerned about me, but I convinced them I was going to ride and they were able to fix my bike after a few minutes. I refused the med tent suggestion, knowing they would make me stop, and after about 5 minutes I got back on my bike and thanked the volunteers. With a bit of road rash and sore shoulder/rib I spent the next 60 miles riding with one arm when I could, and my aero bars were uneven and at a weird angle, but it worked. I think it slowed me a little, but I managed to keep my power dead even for the rest of the ride and come in at 5:23 vs a goal of 5:30. Andrew had a great day here coming in at 5:05!
I don't know what I would do different aside from, ya know, not crashing. But my legs felt really strong coming off the bike.
T2: This went pretty smoothly aside from the nice ladies with the sunscreen yelling at me to go to the med tent when I refused to let them put lotion on my shoulder. Time was 2:52
Run: This is where I could feel the effects of the crash a bit more. Trying to keep my fiance and family from freaking out, I smiled every time I ran by and turned away so they couldn't see my shoulder, but I couldn't swing my left arm much and deep breaths started to hurt a bit. Despite this, I was convinced I could hit my goal of a 3:45-3:50 marathon and started out ok. My run hurt me last year at LP (had a 4:20) despite being a strength of mine normally, but I had learned a lot from that race and had a good plan with Colin on how to approach it. My biggest goal was to never walk during this run aside from aide stations and I stuck to that for the whole day. My legs were tired and sore, of course, but they kept motoring and my nutrition plan worked pretty well. Unfortunately, I was never able to drop my pace as I had planned and while I don't know how much the crash hurt me, I'm still a little disappointed with my time of 4 hours. Andrew ran the marathon at an amazing 3:32. I should also note one thing that really stunk.for me…the last turn to go to the finish shoot was not well marked and I approached it right as it got dark (Which happens fast in the desert). No one was there directing me so I ran right by the thing and ended up running about an extra quarter mile in total before realizing it! I was mad and sprinting when I realized my mistake, but came across the finish line at 10:55, beating my biggest goal of going sub 11, but slightly off my ideal number of 10:45. Andrew had an incredible day coming at at 10:04, and while I know he wanted to be sub 10, this is still an awesome time and huge improvement over our LP times.
Recap:
After some xrays in AZ that cut into some of my post race vacation time and some pain meds, I learned that I have no fractures in my shoulder, wrist or rib, which is great news. The less good news is that I had a dislocated rib (which explained the breathing pain, but it's healing now) and likely have a torn labrum in my shoulder (MRI results pending, but I've already had that shoulder surgically repaired once and my doc isn't hopeful for good news). I couldn't have done much to prevent that crash aside from react faster, but it's hard not to wonder if I could've hit 10:45 if it hadn't happened. All told, though, I am very happy with my day am looking forward to getting faster all around for next season.
The blister-packs are very convenient for taking along with you.
Buy viagra
! All the medications one can see in our product lists are generic.
Monster Dash is a late-season sprint duathlon in Lowell/Tyngsboro that can be hit or miss as far as the weather is concerned. (It was snowed out in 2011.) This year was a big hit weatherize, and NEMS was there to make the best of it. Five club members raced, and all five made it on the podium, including the top two spots overall.
• Lucas Pozzetta – Race winner
• Chris Poulos – 2nd-place overall
• Richard Hostler – 1st-place AG
• Jon Wilk – 2nd-place AG
• Allyssa Bedard – 2nd-place AG
This is a fun, low-key race you may want to consider for the future. Post-race food includes home-made pumpkin whoopie pies and hot chicken-noodle soup. But the biggest draw of all has to be the unique ceramic skulls that are awarded to the top overall and age group winners.
This video of the race was shot by Colin Cook and includes NEMS racers as well as a few others, including his wife, Kristen, who was competing in just her second multisport event. Great job all around!

Strong but gentle and a very reliable product.
Buy viagra online
. We're here to save you money on the very best prescription medication in the world.
Shorter days and cooler temps mean one thing in NH: another triathlon season is coming to a close. That didn't stop 2 of our own from chalking up speedy first-time Ironman finishes, even if they did have to do some traveling to find more favorable race conditions.
In late September, Craig Stoller, completed his first 140.6 at ChesapeakMan in Cambridge, MD. He overcame cold swim conditions and a large cut in his back tire at mile 30 on the bike, en route to a sub-4:00 marathon and 2nd-place age-group finish. His total time of 11:47:07 is even more impressive when you consider that this is only Craig's 2nd season racing triathlon. Wow!

One month later, another NEMS athlete was ready to make his iron-distance debut. Jim Piper traveled to Wilmington, NC to take on the PPD Beach2Battleship. Despite a hectic lead-up to the race, and 36-degree air temps to start his day, Jim had the race of his life, reaching the finish and the waiting arms of his family in an amazing 11:12:01. Way to go, Jim!
Very good product and the price is right.
Online order viagra
! We fill thousands of online prescriptions everyday because our customers know that we offer unmatched value and the highest level of customer service delivered 24-7.
After qualifying by winning the top age-group spot at Ironman Mont Tremblant just 2 short months before, Colin was once again rubbing elbows with the pros in Kona as he prepared for the 2013 Ironman Wold Championship. This was his second trip to the big island in the last two years, and he came in with some very lofty goals. But, as anyone who knows Colin can attest, that's exactly the kind of pressure he thrives on.

Colin put his 2012 experience to good use and, despite the high temps, strong winds, and accidentally leaving his swim skin on for the first part of the bike, crossed the line in a blistering 9:37:45, a full hour and 20 minutes faster than 2012. That's some serious year-over-year improvement at the highest level of the sport!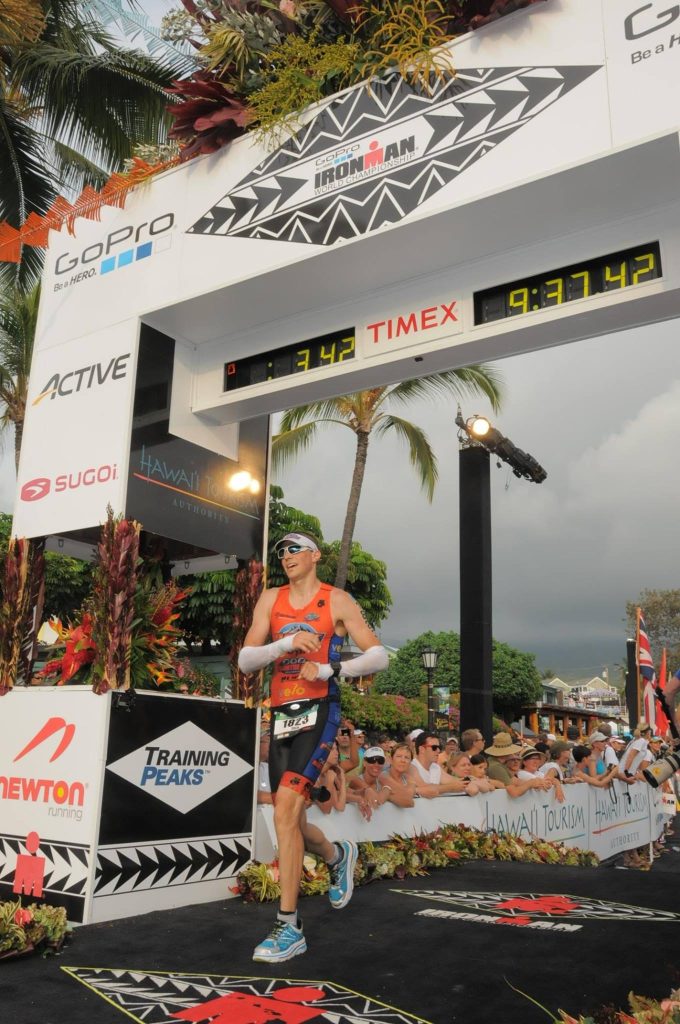 After the race Colin was able to relax and enjoy Hawaii with his wife and young son before returning to the fall colors of New Hampshire and a well-deserved start to the off-season.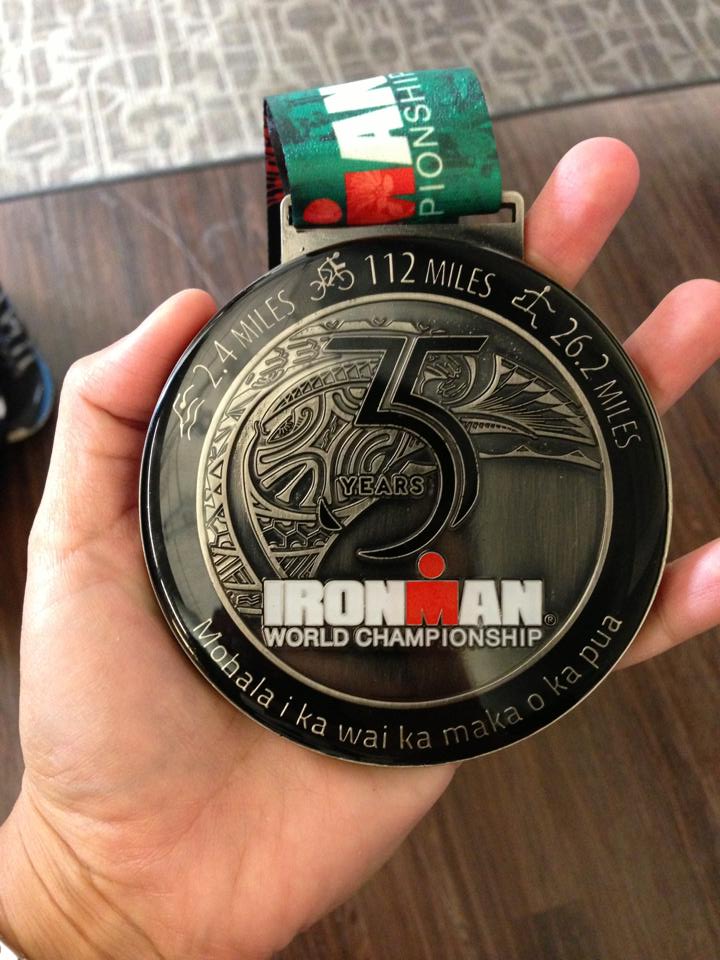 Congratulations, Colin! We can't wait to see what you have in store for next season.
Outstanding products and very fast shipping. Much appreciated. Thank you so much.
Cialis cheap
! Discuss your general health status with your doctor to ensure that you are healthy enough to engage in sexual activity.
Chris Poulos represented both NEMS and the USA at this year's World Age Group Sprint Championship in London. Here's his account of this once-in-a-lifetime (or maybe more if he keeps getting faster) race experience.
If someone said I would compete at a world championship triathlon event back in 2010 when I began the sport I would have chuckled at the notion. After all I was the guy who could barely swim and only with a wetsuit at that. I was the athlete who loved hanging out in transitions much longer then anyone finishing remotely around me. So much has happened since managing to qualify for the sprint worlds last year in VT. I got married and bought a new home. Several interruptions ensued like getting a mysterious illness that had me nearly sidelined or at least half myself (sore throat, nausea, extreme fatigue) during April and May. My doctor ordered every test in the book (all were negative). Luckily It passed after nearly 6 weeks. The most beautiful interruption occurred on 7/2/13 with the birth of our daughter Alexandra. Welcome to the "little sleep club!" Thank you to all my good friends, team mates, and especially my supportive family.

non-prescription generic cialis

My goal this year was to improve my swim and my run off the bike. The two, it turns out are dependent on each other. I need to swim with the front pack, not only to reduce time on the swim but to have faster runners to "race" during the run. My HR at most tris actually goes down during the run. I didn't realize how much of a problem it was until I started doing longer runs with a great runner Steve OBrian nearly at my race pace (and higher than my HR) during most sprint tri runs. 

After examining previous world championship results, it turns out I aged into quite a competitive field. Therefore my goal was simple: to have the race of my life and set new personal bests in each of the 3 disciplines.

Well…what is London known for besides fish & chips, driving on the right (and 100 other things). Yes, you guessed it, raw, damp, wet weather. And this past weekend was true to form. I think this picture embodies the day nicely.



Of course the experience is more than a day of racing. For me it was about celebrating months of hard work, representing my country, making new friends, and challenging myself. I only wish my family could have been there too.

Swim:
The swim was in the Serpintine, a small lake inside Hyde Park. The water was pretty cold (between 63-66). The course was counterclockwise. The start was in deep water in "chorus-line" formation alongside and with one hand on the dock. You basically are told to jump in, grab the dock, tightly packed with other racers on either side, 66 in all, ready set, go. There are 6 yellow buoys 3 on each far side of a slightly hexagon-like course. We were to keep these to our left. There were no spot buoys on the left except for the 3 corner yellow buoys on each end of the hexagon. There were small red buoys to the far sides that were difficult to navigate with.

Swim comments:
My usual race antics somewhat apply here as I bought a new wetsuit (Blueseventy Helix) the day before the race. Since I'm a right side breather I found navigation more challenging but I didn't think I was doing too badly. I was very happy with my acceleration off the dock. Quick starts have been a big part of my training regimen and those 25 yard pool sprints are beginning to pay off. I usually do better following a group but somehow I lost one of the lead groups which ended up sharply off to my left after the first 200 meters. I ended up being drafted by several guys instead, not the position i was hoping for. The isolation from the lead groups is partially explained upon examining my garmin map which shows some zig zagging across to the right of the course. The extra 140-200 m of swimming certainly was a disappointment but I'm incredibly happy with my actual pace overall, composure during the first phase, and upon exiting the water. Rather than feeling like I needed to catch my breath at the exit, I actually felt energized especially when I noticed 1:17/100 on my watch. Overall, I'm pleased with my progress on the swim.

What would I change:
Navigate forward more frequently as to get on someone's feet in front of me.

Swim: 12:14
Place overall: 472 of 1800+

T1:
This was more like an additional run segment. My watch had 0.35 miles from the water exit ramp to my bike mount. Luckily it was flat. Not so fortunate was the T area was very muddy and slippery with bare feet. I decided it was better to slow down a bit once inside T1 then to end up on my butt!

What would I change: 
NA

T1: 3:22

Bike:
I knew ahead of time the course was technical and consisted of 3 loops around a short course. I also anticipated some adjustment given I was renting a bike (Felt TT bike). I didn't know there would be speed bumps, brick sections, bumpy gravel, and wet, slippery conditions. The bike segment was longer than 20km. My garmin had 13.8 miles which includes some of T2 but also cuts out the first 0.33 of the start so probably my garmin is close to the real length.



Comments:
The bike is generally my strongest leg so I struggled with how to cycle in the given conditions and the different feel of the rental. I decided having come all this way it was better to finish healthy with a smile then to wreck and get bloodied and not be able to finish, or worse be taken away to London General! I took the first lap easy averaging only 18.6 mph. The final 2 loops still felt relatively easy and I averaged about 24.5 mph. I tried very hard to follow drafting rules (especially on the 1st loop) it became clear that drafting illegal was more of an option. I believe the course and conditions apply here as this photo shows.

What would I change:
Not sure here. It's easy to say cycle faster but who knows what the result would be especially given the slight awkwardness of riding a new bike

Bike: 35:38
Place Overall: 328 of 1800+

T2:
This was again a slippery adventure running barefoot on muddy grass. It was slightly annoying that we had to stay single file as this surely cost me sometime with slower people ahead. But I guess safety first.

What would I change:
Do not unbuckle helmet until bike is racked….remember "click it or ticket"

Run:
Wet, fairly flat, and fast

Comments:
This is where the real race started for me given my focus on the run off the bike. Gut and determination is tested more than ever now. I quickly pass a few more in my age group and develop a rhythm fighting for position with althletes representing Mexico and Poland (the guy from Poland it turns out is a Kona qualifier this year). USA, USA, USA. I hear the screams of spectators from our country lining the finish line and complete my fastest run in triathlon ever finishing the 5k run in17:57
I had forgotten my HR strap (no surprise) so I could not extrapolate my effort. I just need to go
on perceived exertion here. I really felt like I left it all out there!

Run: 17:57
Place Overall: 329 of 1800+

After the finish I feasted on the available selection of water and (some version of) Gatorade, seriously that was all that was available for us. So I made a decision to cool down with a jog to the hotel for a hot shower and some English grub.


Final Time: 1:12:24
Place Age Group 44 of 132
Place Overall: 312 of 1800+

I starting to write this from Heathrow airport in London. Largely I accomplished what I set out to do. I miss my wife and daughter and I'm ready to come home!
Great job, Chris!
Very good product and the price is right.
Generic cialis without prescription
! We're a company that is dedicated to providing you the high-quality prescription medication you need.