Monster Dash is a late-season sprint duathlon in Lowell/Tyngsboro that can be hit or miss as far as the weather is concerned. (It was snowed out in 2011.) This year was a big hit weatherize, and NEMS was there to make the best of it. Five club members raced, and all five made it on the podium, including the top two spots overall.
• Lucas Pozzetta – Race winner
• Chris Poulos – 2nd-place overall
• Richard Hostler – 1st-place AG
• Jon Wilk – 2nd-place AG
• Allyssa Bedard – 2nd-place AG
This is a fun, low-key race you may want to consider for the future. Post-race food includes home-made pumpkin whoopie pies and hot chicken-noodle soup. But the biggest draw of all has to be the unique ceramic skulls that are awarded to the top overall and age group winners.
This video of the race was shot by Colin Cook and includes NEMS racers as well as a few others, including his wife, Kristen, who was competing in just her second multisport event. Great job all around!

Shorter days and cooler temps mean one thing in NH: another triathlon season is coming to a close. That didn't stop 2 of our own from chalking up speedy first-time Ironman finishes, even if they did have to do some traveling to find more favorable race conditions.
In late September, Craig Stoller, completed his first 140.6 at ChesapeakMan in Cambridge, MD. He overcame cold swim conditions and a large cut in his back tire at mile 30 on the bike, en route to a sub-4:00 marathon and 2nd-place age-group finish. His total time of 11:47:07 is even more impressive when you consider that this is only Craig's 2nd season racing triathlon. Wow!

One month later, another NEMS athlete was ready to make his iron-distance debut. Jim Piper traveled to Wilmington, NC to take on the PPD Beach2Battleship. Despite a hectic lead-up to the race, and 36-degree air temps to start his day, Jim had the race of his life, reaching the finish and the waiting arms of his family in an amazing 11:12:01. Way to go, Jim!
After qualifying by winning the top age-group spot at Ironman Mont Tremblant just 2 short months before, Colin was once again rubbing elbows with the pros in Kona as he prepared for the 2013 Ironman Wold Championship. This was his second trip to the big island in the last two years, and he came in with some very lofty goals. But, as anyone who knows Colin can attest, that's exactly the kind of pressure he thrives on.

Colin put his 2012 experience to good use and, despite the high temps, strong winds, and accidentally leaving his swim skin on for the first part of the bike, crossed the line in a blistering 9:37:45, a full hour and 20 minutes faster than 2012. That's some serious year-over-year improvement at the highest level of the sport!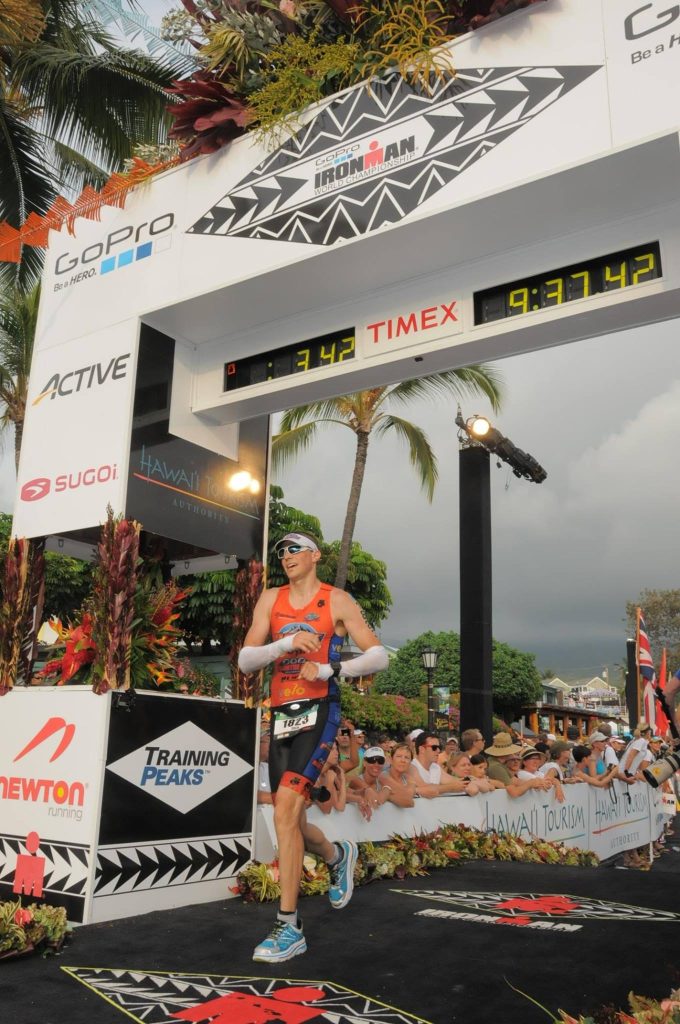 After the race Colin was able to relax and enjoy Hawaii with his wife and young son before returning to the fall colors of New Hampshire and a well-deserved start to the off-season.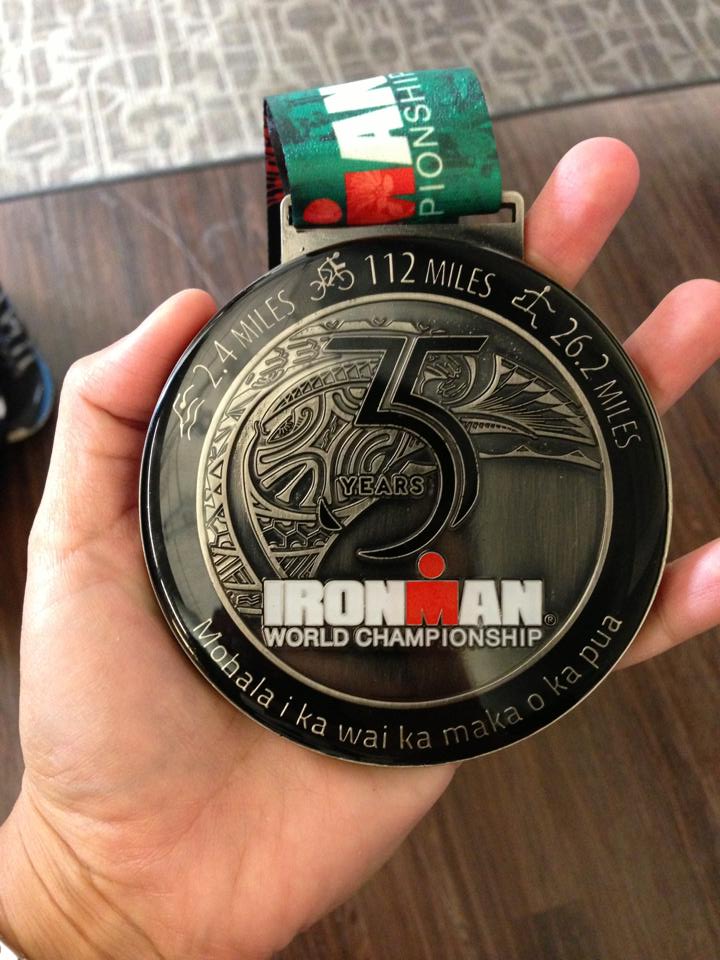 Congratulations, Colin! We can't wait to see what you have in store for next season.
Chris Poulos represented both NEMS and the USA at this year's World Age Group Sprint Championship in London. Here's his account of this once-in-a-lifetime (or maybe more if he keeps getting faster) race experience.
If someone said I would compete at a world championship triathlon event back in 2010 when I began the sport I would have chuckled at the notion. After all I was the guy who could barely swim and only with a wetsuit at that. I was the athlete who loved hanging out in transitions much longer then anyone finishing remotely around me. So much has happened since managing to qualify for the sprint worlds last year in VT. I got married and bought a new home. Several interruptions ensued like getting a mysterious illness that had me nearly sidelined or at least half myself (sore throat, nausea, extreme fatigue) during April and May. My doctor ordered every test in the book (all were negative). Luckily It passed after nearly 6 weeks. The most beautiful interruption occurred on 7/2/13 with the birth of our daughter Alexandra. Welcome to the "little sleep club!" Thank you to all my good friends, team mates, and especially my supportive family.

My goal this year was to improve my swim and my run off the bike. The two, it turns out are dependent on each other. I need to swim with the front pack, not only to reduce time on the swim but to have faster runners to "race" during the run. My HR at most tris actually goes down during the run. I didn't realize how much of a problem it was until I started doing longer runs with a great runner Steve OBrian nearly at my race pace (and higher than my HR) during most sprint tri runs. 

After examining previous world championship results, it turns out I aged into quite a competitive field. Therefore my goal was simple: to have the race of my life and set new personal bests in each of the 3 disciplines.

Well…what is London known for besides fish & chips, driving on the right (and 100 other things). Yes, you guessed it, raw, damp, wet weather. And this past weekend was true to form. I think this picture embodies the day nicely.



Of course the experience is more than a day of racing. For me it was about celebrating months of hard work, representing my country, making new friends, and challenging myself. I only wish my family could have been there too.

Swim:
The swim was in the Serpintine, a small lake inside Hyde Park. The water was pretty cold (between 63-66). The course was counterclockwise. The start was in deep water in "chorus-line" formation alongside and with one hand on the dock. You basically are told to jump in, grab the dock, tightly packed with other racers on either side, 66 in all, ready set, go. There are 6 yellow buoys 3 on each far side of a slightly hexagon-like course. We were to keep these to our left. There were no spot buoys on the left except for the 3 corner yellow buoys on each end of the hexagon. There were small red buoys to the far sides that were difficult to navigate with.

Swim comments:
My usual race antics somewhat apply here as I bought a new wetsuit (Blueseventy Helix) the day before the race. Since I'm a right side breather I found navigation more challenging but I didn't think I was doing too badly. I was very happy with my acceleration off the dock. Quick starts have been a big part of my training regimen and those 25 yard pool sprints are beginning to pay off. I usually do better following a group but somehow I lost one of the lead groups which ended up sharply off to my left after the first 200 meters. I ended up being drafted by several guys instead, not the position i was hoping for. The isolation from the lead groups is partially explained upon examining my garmin map which shows some zig zagging across to the right of the course. The extra 140-200 m of swimming certainly was a disappointment but I'm incredibly happy with my actual pace overall, composure during the first phase, and upon exiting the water. Rather than feeling like I needed to catch my breath at the exit, I actually felt energized especially when I noticed 1:17/100 on my watch. Overall, I'm pleased with my progress on the swim.

What would I change:
Navigate forward more frequently as to get on someone's feet in front of me.

Swim: 12:14
Place overall: 472 of 1800+

T1:
This was more like an additional run segment. My watch had 0.35 miles from the water exit ramp to my bike mount. Luckily it was flat. Not so fortunate was the T area was very muddy and slippery with bare feet. I decided it was better to slow down a bit once inside T1 then to end up on my butt!

What would I change: 
NA

T1: 3:22

Bike:
I knew ahead of time the course was technical and consisted of 3 loops around a short course. I also anticipated some adjustment given I was renting a bike (Felt TT bike). I didn't know there would be speed bumps, brick sections, bumpy gravel, and wet, slippery conditions. The bike segment was longer than 20km. My garmin had 13.8 miles which includes some of T2 but also cuts out the first 0.33 of the start so probably my garmin is close to the real length.



Comments:
The bike is generally my strongest leg so I struggled with how to cycle in the given conditions and the different feel of the rental. I decided having come all this way it was better to finish healthy with a smile then to wreck and get bloodied and not be able to finish, or worse be taken away to London General! I took the first lap easy averaging only 18.6 mph. The final 2 loops still felt relatively easy and I averaged about 24.5 mph. I tried very hard to follow drafting rules (especially on the 1st loop) it became clear that drafting illegal was more of an option. I believe the course and conditions apply here as this photo shows.

What would I change:
Not sure here. It's easy to say cycle faster but who knows what the result would be especially given the slight awkwardness of riding a new bike

Bike: 35:38
Place Overall: 328 of 1800+

T2:
This was again a slippery adventure running barefoot on muddy grass. It was slightly annoying that we had to stay single file as this surely cost me sometime with slower people ahead. But I guess safety first.

What would I change:
Do not unbuckle helmet until bike is racked….remember "click it or ticket"

Run:
Wet, fairly flat, and fast

Comments:
This is where the real race started for me given my focus on the run off the bike. Gut and determination is tested more than ever now. I quickly pass a few more in my age group and develop a rhythm fighting for position with althletes representing Mexico and Poland (the guy from Poland it turns out is a Kona qualifier this year). USA, USA, USA. I hear the screams of spectators from our country lining the finish line and complete my fastest run in triathlon ever finishing the 5k run in17:57
I had forgotten my HR strap (no surprise) so I could not extrapolate my effort. I just need to go
on perceived exertion here. I really felt like I left it all out there!

Run: 17:57
Place Overall: 329 of 1800+

After the finish I feasted on the available selection of water and (some version of) Gatorade, seriously that was all that was available for us. So I made a decision to cool down with a jog to the hotel for a hot shower and some English grub.


Final Time: 1:12:24
Place Age Group 44 of 132
Place Overall: 312 of 1800+

I starting to write this from Heathrow airport in London. Largely I accomplished what I set out to do. I miss my wife and daughter and I'm ready to come home!
Great job, Chris!


This year's installment of the annual NH tradition known as the Timberman Triathlon Festival included more than a dozen NEMS racers split between the Sprint Tri on Saturday and the 70.3 on Sunday. It was a weekend full of great performances, new accomplishments, PRs, one hard bike crash (Fortunately, Jessica is healing quickly and already looking ahead to her next race.), and a fabulous pre-race dinner hosted by Chris Stevenson (who apparently races as well as he makes Bruschetta). In fact, Chris went into the weekend looking for a PR and a bit of early-season redemption. Here, in his own words, is how the race played out.
Pre-Race:
Timberman was my main focus this year, I wanted to be mentally and physically focused for the race.

A few weeks prior I was talking with coach and wanted to somehow hit sub 5 hours, with the hills I knew it would be a challenge but moving here for work this summer was a blessing in disguise as I was able to ride parts of the course almost every week. In 2011 patriot I finished with a time of 5:56, pretty happy with my first 70.3 performance. 2013 patriot was a lot better at a time of 5:10 but walked about 2 miles on the run, getting me really discouraged. However, this pushed me to train a lot harder until timberman.

Pre-race meal was great to see everyone and talk about the sport, nutrition and goals. Kevin, the bruschetta recipe is extremely easy!

Swim:
The pros went off at 7am and I was in the last wave at 8:13… But the time actually flew by. Felt ahead of the pack until I got into a rhythm but forgot to sight, then made my way back to the buoys and sighted often. Winnie was good to me and was not very choppy and I felt great exiting the water.

T1:
Nothing exciting for T1, made sure I grabbed fuel and hydration for the ride.

Bike:
Biking has been my slowest leg so I worked on it as much as I could in the winter months and did a lot of hill rides when I could get outside. Felt very strong and focused primarily on my cadence. Marsh hill (mile 10) had the biggest incline and I was ready to tackle its every move, felt fantastic cruising up the hill passing many as they were either miserable or walking their bikes up the hill, I was just smiling. Flatter portion of the course should have been my main refuel time but I neglected the first aid station and dropped some aid bonks and gels from the 2nd, I was able to grab a bottle of perform. Around mile 45 is when I could feel my pace slowing down, so I focused on my favorite part: running. However, dismounting was not pretty. As I clipped out from my right foot and was ready to swing the bike into transition my left foot would not unclip and the female rider behind me came in too fast. Barely nudging my bike the pedal jolted forward and into my right ankle. Adrenalin was thriving so I yelled and then kept going through T2.

T2:
I did not want to look at my ankle as my limp was not just due to riding a fast (for me) 56. Putting on my running shoes forced me to look at a massively swollen and dripping with blood ankle. I was not pleased.

Run:
Very painful and very slow first 4-5 miles, probably around 45 minutes. However, in hindsight was a decent pace so I wouldn't hit a wall like last 70.3. Mile 6 was faster and downhill into first loop turnaround. The best part was seeing all the NEMS smiling and pushing through, while I would try to catch some. At mile 10 I realized I had the potential to hit my goal and increased my cadence, I would have to run a 7:30 pace, attainable in my mind..and in the end I had 5 minutes to spare

Splits:
Swim – 29:34
T1 – 2:20
Bike – 2:40:39
T2 – 2:35
Run – 1:40:25

Total time – 4:55:32

Great race, highly recommend it. As always plenty of room for improvement.
Thank you, Chris, for the great write-up, and congratulations to all our NEMS members who rubbed elbows with the pros in and along Lake Winnipesaukee.
On a beautiful mid-August weekend, four of our teammates headed north of the border for a 140.6-mile test of mind and body. This race takes place in the small village of Mont Tremblant in Quebec. It makes for a beautiful race venue, but is surrounded by mountains which make this anything but a flat course. No matter. Being from NH, we train on plenty of hills, and our racers were eager to get climbing.

For Ironman veterans Colin Cook and Nate thomas, the goal was to secure a Kona slot—no easy feat since this race is the North American Ironman Championship and features a very competitive field. From the canon, Colin raced like a man possessed and put down a blistering 9:25:11, earning him the top spot in his age group and his Kona slot.
For Nate, the race got off to great start with a strong swim. He continued with an impressive 5:06 bike split and powered into the run with a Kona slot is his sights. Twenty-six difficult miles later, he crossed the line at 9:56:11, an awesome time by anyone's standards, but an agonizing 7 seconds away from the Kona slot he came for. Nate summed it up himself, "My race took a little over 35,000 seconds to complete, so to come down to such a small amount of time is pretty disappointing." We know how it feels, Nate. (Well, kind of. Most of us will never even come within 7 minutes of Kona.)
For first-time Ironmen Frank Mulcahy and Tom Frost, the goal may have been a little closer than Hawaii, but that finish line sure felt an awfully long way off. Collectively, these two warriors proved that no journey worth taking should ever be easy by nearly missing the swim start, fending off countless elbows during the swim, fighting through searing nerve pain on the bike, and willing their bodies to persevere through cramps and all other manner of discomfort on the run. By the time all the sweat was shed, both Frank and Tom had earned the title of Ironman in 12:51:41 and 13:41:43 respectively.
Congratulations all around!
Richard and Chris Conquer the Hills at IMLP
After years of racing shorter distances, Richard Hostler and Chris Veilleux both recorded their first Ironman finishes at Lake Placid. Weather on race day was just about perfect, with overcast skies, a little bit of rain to start the bike, and temperatures that topped out in the mid 70s. Both Richard and Chris took advantage of the conditions to chalk up sub-12:00 debuts, finishing in 11:45 and 11:55 respectively.

Top-10 Age Group Finish for Liz
The club was also represented in Lake Placid by Liz Hall, who overcame a mid-marathon bonk to record the fastest NEMS time of the day at 11:29. This was her 3rd Ironman finish, but first since 2001. Liz beat her younger-self's PR by over an hour and earned herself a 9th-place AG finish to cap off an awesome day.
Zuzka Goes Fast at Ironman Switzerland
Meanwhile across the Atlantic, Zuzka Trnovcova made her Ironman debut in Zurich, Switzerland. Zuzka made up for a non-wetsuit swim (water temp was in the high 70s) with a super-fast bike split and quick transitions. She then battled her way through temperatures in the 90s and stomach issues on the run to finish her first 140.6 in 11:48—good enough for 6th place in her age group.
Great job, team! We look forward to adding more new Ironman in the weeks to come.
Race report provided by Norman Kim.
Musselman half-iron was held on Sunday, July 14th, in Geneva, NY. By far, one of the best organized races where they get the entire community involved with over 600 volunteers. Jeff Henderson, the race director, and his committee should conduct a clinic on how to organize a triathlon. Mark Danieli, who did this race a few years ago, passed on many good things about this race; and I have read positive reviews about this race in triathlon magazines. So, this year, I made sure to put this race on the to-do list. This was the 10th anniversary of the Musselman. Would highly recommend NEMS to add this race for future race schedule.
Arrived at Geneva late Friday night and checked in at the Athlete's Village located in the beautiful campus of Hobart and William Smith Colleges. Arriving late, missed the kids race and micro-mussel race held on Friday night; micro-mussel is a fun event of a very short course that you have to use a tricycle or a Big Wheel for the bike portion; apparently, grown people dress up in wacky outfits and have a lot of fun – sorry that I missed it.
Saturday, they had the mini-Mussel, a sprint triathlon. On a somber note, during the sprint race, a cyclist tragically died when he collided with a car that was pulled over on the side of the road (apparently, the car ran out of gas) – very sad. Michael Coyle, 38-years old, was an experienced cyclist and triathlete from the Rochester area and rode with the Genesee Valley Cycling Club. There was a moment of silence, and the Musselman half-iron went on in his honor. Prayers and best wishes to his family and friends as they honor his life this week.
There were many unique qualities about this race. An opera singer was performing at Geneva Opera House and he was also competing in the weekend. The first time I have ever seen someone sing the national anthem dressed in a wetsuit.

All events were held at the Seneca Lake State Park with the swim in Seneca Lake. Apparently, there is a high population of zebra mussel in the lake – thus, the name of the race, Musselman. Even had the wall mural in down-town Geneva, as done in the past. They gave out a small stuffed zebra mussel; apparently many have traveled far to photograph with their zebra mussel, and the race organizers are offering a prize for a photo of zebra mussel from Mount Everest.
Race:
Had the cleanest swim ever in a tri race. Took the first 200 yards hard before settling in a steady tempo pace. No banging of bodies until the last 400 yards in the narrow channel; being in the 6th of 7 waves, lots of clogging of swimmers. Based on sub-32 minutes, a great swim for me.
Bike course had an out and back double U-shapes along Seneca and Cayuga Lakes. Some rolling hills, but mostly the roads were steady climbs or steady downhills of low grades. Other than the first 6 miles or so of some patches and about 5 miles on the bike path along Sampson State Park that were a bit rough, the rest of the roads were smooth. There were many Mennonite settlements in the area, with horse and buggy traveling along the roads. Although the roads were smooth, had to watch out for those horse droppings. Not super fast bike, but having started in the back, was passing many riders. The draft race results had me averaging 20.7 mph, but Garmin had 21.1 mph (I think the course was a little longer than 56 miles and add from/to transition to mount/dismount area probably got the lower race average).
Run was a different story. The course starts off along the Seneca Lake and is flat for the first 2.5 miles. Thereafter, more ups than downs to about 7.5 miles; then rolling until the last 2.5 miles that duplicates the start as runners return to finish. The challenging thing about the course was the numerous changes in pavement surface – asphalt, bricks, gravel, dirt, grass, cement, concrete, and [fill in the pavement type here]. The toughest hill was at about 6.2 miles that is on a dirt/gravel road that climbs for about 1.3 miles. Add the heat nearing 90 and heavy humidity—felt more like survival the last few miles. A very challenging run. I thought I could do better than averaging 7:22/mile but given the course and heat, I can't complain about it. Loved that they had half-dozen bands out on the course; kept the runners going.
This race was much more competitive than the Patriot and NE Trifest half-irons. At least in my age group, racers came from more than 20 states and there were many from Canada represented. During the run, it was too easy to back the pace down the last few miles; good thing I kept pushing the pace, as I caught the lead runner in the age group on the last mile (the posted results have it wrong, as there is another guy who finished second in the age group about 50 seconds after me). You can see the results here.
The target time was 4:50, but that didn't happen. The course and conditions had a way of slowing everybody down. A tough day, but very gratifying to get the top podium spot. The prizes were: a wooden medal made by a local wood-worker/artist (very nice), a bottle of wine from one of the vineyards from Finger Lakes region (can't wait to open that bottle this week), and a big jug of HEED.

Epilogue:
Left Geneva Sunday afternoon, but took over 8 hours to make it to Westford, arriving home very late. An accident near Syracuse exit off of I-90 shut down the NY Thruway, and traffic was diverted to smaller roads. So, after driving for a while, I stopped in some "small town USA" to get gas. I drive up to an intersection, and a car is pulled over; as I approach, I see that the car is on fire. I quickly turn and drive away a couple of blocks to get gas. I wait a bit and drive out; about 15 minutes have gone by now, and I finally hear the fire engines arriving (must have been volunteer firemen). By this time, the car is engulfed in flame. The police soon arrive and divert all cars away, and finally was able to get out that place. A long time to sit in a car after a race (my rear end is about as sore as it ever has been). Glad I was able to work in a massage Monday night.
An aquabike half and 3 half-irons in 6 weeks is a lot of racing. Looking forward to a little time off to allow the body to recover; a family vacation planned next week; and back to the routine to prepare for the Timberman.
- Norman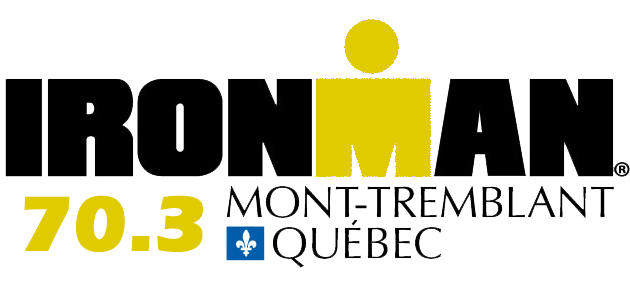 Race report by Chris Kaminaris
Pre-Race Thoughts
This was a tough event to get ready for as my son had a major injury playing hockey that required surgery, so the last 5 weeks the training was a bit sporadic as we focused on getting him through the process and into physical therapy.
Swim
I'm not a fast swimmer by any means, definitely need to get some coaching on my stroke before my next event this year and then work on it over the winter. Had a swim of 43 minutes sighting was good since my overall swim was 1.26 miles, the lake is set between a beautiful backdrop of mountains. The big shock was the water temp being 66 at the start and gets colder as you take a right at the first buoy and get closer to the water running off from the mountains. Link to the Garmin data for my swim
What would I do differently?
Get some coaching, sighting was really good given I only did one open water swim before this event.
Bike
Bike route was awesome, a lot of room to maneuver as the organization shut down one side of the highway and had the roads paved last year, so it makes for a very smooth ride. The scenery is awesome and the up-and-down does a take a toll as there are relatively few flat sections. The last hill is a beast and goes on for what seems forever, I had 12-25 gearing, but when I come back I'll probably go 12-28 (at least) as it does do a number on your legs…
I felt fine during the whole bike ride. The only issue I had was going over one of the last climbs my chain popped off and I was lucky enough to be able to unclip and get a leg on the ground before toppling over. Link to the Garmin data for my ride
What would I do differently?
I only got one really good hilly climb of 60 miles before the event, so I definitely need to do more riding
Run
Given the lack of training, I just choose a HR range to stay in and not push myself too much. The beginning and end of the run go through some hilly sections, and the middle is on a flat path next to the waterway and through a trail which makes for a pleasant run. This is the first time in a long time that I didn't have any IT band or hamstring issues and was able to run the majority of the course. My quads started to hurt a bit from the up-and-down in the beginning but I thought of my son and what pain he has with his quad, and knowing my pain was nothing compared to his, really helped me push past the initial discomfort
I thought that I was the only NEMS member here in Tremblant with everybody else either in Nashua or Syracuse but at the turn around I saw a NEMS uniform which caught me off guard. It turned out to be Jean Hebert who recently moved to NH from Canada, so we talked a bit after the race. Link to the Garmin data from my run
What would I do differently?
More running.
What limited my ability to perform faster?
• I've spent the last year and half building up endurance for these races. Now I'll be focusing on keeping the endurance and doing more speed work to get my times down, goal is to break 6 hours as Rev 3 Maine in August and I know I can do it.
• Although temperature-wise it was pretty good at around 70, the humidity was in the upper 80%/lower 90% throughout the day.

Post-Race Thoughts
AWESOME, I was planning on doing IMLP next year, but my entire family really like Mont-Tremblant so it looks like I will do the full here next August.
One cool thing that happened as we were eating lunch after the race and the last finisher was coming down the shoot, everybody sitting outside stood up and gave her a standing ovation, It was really awesome to see this and the race organizers giving the athletes the time to finish the course rather than picking people up as some other races have done it the past
Training report by Richard Hostler.
Several of us lengthened the last weekend in June and headed up to Lake Placid, NY to train on the Ironman course. For a few (me being one), this was part of the last big training push before we race IMLP at the end of July. But for most, it was just a chance to get away and train on the beautiful (and hilly) roads of Lake Placid. Since we all swim, bike, and run at different speeds, group training like this might seem like a logistical nightmare. In reality, everything worked out well, with a few smaller groups forming and working together for each training session. Everyone got in the quality training we came out for and, when the training was done for the day, got to know their fellow NEMS members a little better.

Here's a day-by-day breakdown of the weekend.
Thursday Night
In order to get in a full day of training on Friday (a day with a 100% chance of rain), we decided to make the drive to LP Thursday night after work. Colin Cook, Larry Rodman, Kris Homoleski, and I met up at my house in Merrimack, NH, loaded down my van with bikes and gear, and hit the road just before 5:30. We crossed our fingers, hoped for light traffic, and hammered the gas (by my standards, at least) for Lebanon, NH. We made good time and stopped just long enough to stretch our legs and grab dinner at Subway.
Back in the van, we debated which route to take and decided on I-89 to the Grand Isle ferry. (It was the only Champlain ferry that would be running by the time we got to the lake.) By 9:00 we were at the ferry landing and waiting to make the short crossing to NY. It was at this point that the clouds stopped threatening to rain and started spitting on us. Nothing much, but it was a sample of what tomorrow would bring.
We drove off the boat in Plattsburgh and onto I-87 for one last brief stretch of highway. It was now past most of our normal bedtimes and we had a good laugh at this and a few of the other peculiarities that come with being a triathlete. After all, if we don't laugh at ourselves, who will? (Answer: everyone. Despite our best efforts, triathletes really are a ridiculous bunch.) 45 minutes of roller coaster back roads through heavy fog and spitting rain, and we reached our destination, a condo right on the LP run and bike courses. For those of us who rarely see the the other side of 11:00, it was time to find a bed and get as much sleep as possible before our 7:00am swim.

Friday Morning
We woke up to cold, wind, and rain. (It seems the prediction of a 100% chance was spot on.) No worries. Seven of us, some already in wetsuits (see earlier comment about triathletes being ridiculous), piled into the van and headed down to the lake. So, in heavy rain and howling wind (You can see this part in the video at the end of the report.), we set off for a 2.4-mile swim. Aside from the chop created by the wind, we had no trouble. There is an underwater cable with small buoys that marks the LP swim course, making navigation easier than any other open-water swim I've done. Two loops of head-down swimming and we were back in the van. (This time, I think we were all wearing our wetsuits.)
Back at the condo, we prepared for the 2nd workout of the day, a single 56-mile loop of the bike course (in the pouring rain). There was a chance the rain would clear later, but only to make way for heat and thunderstorms. No sense waiting around for that, so we hit the road. Before we even got out of the condo development, Colin, who must have been channeling Evel Knievel, bunny-hopped a curb and snapped the carbon water bottle holder behind his seat. He told us to go on without him (I think he was really just giving us a head start so he could catch us later) and headed back for repairs.
If you're not familiar with the LP course, there is a 5+ mile, scary-fast decent early on the bike. On a good day, speeds in excess of 50mph are common. On a rainy day like today, it was a much slower, white-knuckled decent that we were glad to put behind us. By this point, Chris Veilluex and I had formed a 2-man group and stayed that way through the rest of the course. It rained on us for all 56 miles, and we considered ourselves quite "bad-ass" for completing all our planned training in spite of the weather. (It turns out other teams who were up for the weekend didn't exhibit such bad-assery.) All I can say is my post-ride shower was delightful.

Friday Afternoon
After some make-shift bike washing with a watering can, hot showers, and footlongs (Subway should really be a club sponsor), we left the condo festooned with smelly, wet gear, and a group of us made our way to USA Luge. Larry used his connections (he used to slide and compete in LP) to get us into the start-training facility for luge as well as the Olympic Training Center. We rubbed elbows with future olympians, marveled at the bobsled pushers' massive legs, and tried not to sound ridiculous (see above) when describing our sport. Judging by some of the looks we got, it was only a partial success at best.
As soon as we got back to the condo, we headed across town to swap out Colin's flat-prone tires. (As he tells it, he flatted on the morning ride just as he was about to catch Chris and I. Unfortunately for him, there were no witnesses to corroborate this, leaving Chris's and my bad-assedness intact.) That's how we ended up at Placid Planet Bicycles and chanced to meet Carl, one of the finest bike mechanics this side of Le Tour. Swapping out the tires was quick, and Carl made it look easy. That's nice and all, but any mechanic worth his salt can change out a set of clinchers in no time flat. What really amazed us, like kids staring at new arrivals in a toy store window, was watching Carl swap out one bike's beat-up drivetrain in less than 15 minutes. It was mesmerizing.
With a sense of purpose and efficiency rarely found outside a NASCAR pit crew, Carl ran back and forth, grabbing the components he would need to complete the job. Off came the chain. Off came the wheel. Goodbye, old cassette. So long, derailleur. Carl even overheard and answered a gear question that wasn't directed at him—all without missing a beat. He installed and tuned the new parts without wasting a single movement, proving to his open-mouthed audience that he truly is a master when it comes to bikes. The only thing he didn't seem to be an expert on was dinner suggestions.

Friday Evening
We all wanted pasta, and there was some unpleasant past history with the cheap Italian place in town. So, we took Carl's advice and went to Cafe Rustica for our carb feast. The first hint we might be in trouble came when the hostess (standing in an almost completely empty restaurant) asked us if we had reservations. Uh-oh! I quickly grabbed a menu and checked the prices. Not bad, most dishes were around $15. The hostess was able to get us a table, but with the caveat that we had to be done with dinner in an hour and a half. No problem. We came to eat, and we weren't going to waste any time doing it. The 2nd clue came our way when we sat down, and I realized I must have looked at a lunch menu. The prices we were looking at now were much higher. We chose to continue ignoring the omens. Signs 3 and 4 were delivered by our waitress. First was the dirty look when we didn't order a slew of drinks, and second was her response to Colin's inquiry about ordering chicken pram (a dish that wasn't on the menu). "No. We are very busy this weekend and can't make that." (Remember I mentioned that the restaurant was nearly empty?) I suggested we help her out and make the place a little less busy by leaving. Instead we placed our orders and devoured the bread and olive oil appetizers. In the end, we all ate huge portions of average food and paid with separate checks. (Maybe that's what pissed the waitress off.) Well fed, we headed back across town for early appointments with our beds.

Saturday Morning
My alarm went off around 4:45, and my roommate, Kevin Zajas, and I were up before the rest of the house. (Kevin and I were dubbed the odd couple because of our differing approaches to room organization. Kevin kept his gear neatly sorted at all times. I kept all mine all over the room at all times. We had many laughs about this.) By 6:00, we were all suited up in stinky, partially dried bike clothes and ready to ride. We quickly split into groups based on projected distance and speed. My group consisted of Colin, Chad Quinlan, Andrew Levine, Chris, and myself. We took advantage of the fact that it wasn't currently raining and made good time down the long descent into the town of Keen (not NH). Not being a daring descender, I trailed off the back and had some catching up to do once we hit the flats. The first loop was uneventful (no tire trouble for Colin today) and we felt good as we completed the long climb into LP. Colin peeled off to go ride some intervals, and the rest of our group stopped off at the condo for nutrition refills and sunscreen. (That's right, the sun was finally poking through the rain clouds in spots.)
Freshly stocked and chamois buttered, Andrew, Chad, Chris and I headed out for loop number 2. Chad rode with us to the start of the long descent and then turned back to ice a strained hip flexor he'd been nursing for a while. That left just 3 of us. We dropped into the descent, and I dangled off the back again, but not nearly as far this time. I hit 43mph this go round. (During the race, an entire lane of this descent is closed to car traffic and reserved for bikes. I am hoping this makes it a more comfortable ride. Dealing with cars while watching for pavement cracks and barreling along at 40+ isn't exactly relaxing in my book.) From here, it was smooth sailing and diligent heart rate management until we reached the final 10+ miles of climbing to the finish. I let my heart rate get too high during yesterday's ride and finished feeling tired. Today, I kept everything in check and felt very good (except for neck and shoulder fatigue) as we started the final climbs.
Up to this point, the 3 of us had stuck fairly close to each other. That was about to change. Not because anyone blew up or fell of the back, but because Andrew turned on the speed and scurried away and out of sight. Chris and I stuck with our pace, occasionally sharing status reports about legs, shoulders, and other body parts that were starting to show wear and tear. (Would you care for some cole slaw, Chris?). Eventually, we made it back into town and thought ourselves heroes for completing the 112-mile ride in such high spirits.
After a speedy transition and some lower-back stretching for me, Chris and I tested out our post-ride legs with a 5-mile brick run. Before we set out, Colin told us to take it really slow, so slow that we felt silly doing it. But, as I just mentioned, we were feeling like heroes and our legs were in good shape. Despite a noble effort to keep the speed in check, we let our pace quicken all the way into the final half mile. Now, this is the point where you might guess we met with disaster and and had to pay double for the sin of overzealous feet, but you'd be wrong. In fact, we were riding a serious high and still accelerating as we ran into the condo development, and Colin drove up in the van beside us. "How fast you going?" he asked. I looked at my watch, smiled, and told him. "Slow down!" was the simple, stern response I got. Well, that wiped my smile off, and we did slow down, albeit way too late to matter. By the time we arrived at the condo (just a few minutes later) Chris and I were already joking about slowing down. It became a running (no pun intended) joke for the rest of the day. And, true to his nature, even Colin joined in on the ribbing.

Saturday Afternoon/Evening
Andrew and his family invited us all over for an early dinner at the condo they were renting just outside of town, so, armed with a some beers from the Lake Placid Brewery, we trooped over. We were treated to a delicious dinner of lemon chicken, potatoes, roasted vegetables, and pasta salad. We ate like kings and even enjoyed table service from a beautiful little girl who didn't think we should ever have empty plates in front of us. Eventually, even the hungriest of us were force to cry "uncle", at least until the dessert came out. It was the perfect food to recover calories spent earlier in the day and pre-load for tomorrow's training. A few of us hung out for a while after dinner, digesting and watching a foosball match between Andrew and Chris, before we called it an early night and headed back to the condo and our beds.

Sunday Morning
We were all up early again for a morning swim. Our plan was to hit the water at 6:00, but our fatigue was starting to get the better of us, and we ended up (don't ask how) locked out of the condo when we were supposed to be leaving. Never fear! Breaking and entering is easy if you have the right tools. As it turned out, the chopsticks that were found in the back of my van and served as the target of much derision over the past 2 days were just waiting to save us. I used one the the chopsticks to undo the screen locks on a downstairs window, and in no time, Kevin climbed through to open the door. Whew! With the drama behind us, we drove to the lake and set out for one or two final loops around the swim course. Conditions were a lot better this time around, and we were far from alone in the water.
We completed our swims one-by-one and suited up (or down) for the long runs that would be our last workouts of the weekend. Chris, Chad, Andrew, and I grouped up once again and cruised through town in high spirits, occasional throwing in a "Slow down!" when it felt appropriate. The LP run course is mostly flat with a few gentle grades to keep it interesting, and one steep up-and-down section on the edge of town. The scenery is magnificent just about everywhere you look. Along the 2-loop course, you pass a huge horse jumping complex, run up to the base of the ski jumps, pass the olympic speed skating oval (the site of the transition area) and hockey rinks (Miracle on Ice), and are treated to unending mountain panoramas.
After 5 miles together, Chad and Andrew split off, leaving Chris and I to complete our run. We covered one full loop of the course plus a second pass through the steep up-and-down section. We finished up on the speed skating oval and ran past the spot where the finish line will be on July 28th. Being a mildly superstitious guy, I ran in the grass around the finish line area so as not to anger the running gods. Total mileage for the day was 16 miles.

Sunday Afternoon and the Return to Real Life
With all our training complete, it was time to pack up and make the long drive back to Merrimack. We stowed our still-damp gear (I'm not sure that smell will ever come out), put the bikes on the roof, said our goodbyes, and away we went. Chad and Chris joined the 4 of us in my van for a quick lunch stop on the way out of Lake Placid, where we enjoyed some awesome sandwiches and fresh-made cookies as big as my hand.

We decided on the scenic route for our return and steered south for the bridge to Vermont and Rt 4. I drove the first part of the way and gave Colin the keys after a well-deserved ice-cream stop outside Woodstock, VT. All I can say is, if you think he is fast on a bike, you should see him behind the wheel of a minivan. (Turns out tri bikes start to whistle at around 85mph. Who knew?) Thanks to his TT-style driving, we were back in my driveway well ahead of schedule.
And that's where our weekend came to an end. A few more goodbyes, and we all went off to face the "real life" that's always getting in the way of training.
FInal Thoughts
Looking back, I had a blast in LP. The training was long and hard, but it gave me confidence heading into the last weeks before my race. I would definitely recommend these weekends for anyone planning to do the race in the location where they're held. I would also recommend them for people who aren't racing Ironman but just want to train with likeminded people and get to know their teammates better. The more of us that attend these training camps, the more fun they will be. So, if you haven't already, consider adding one to your 2014 plan. Maybe, I'll see you there.